Mural the first to go in building demolition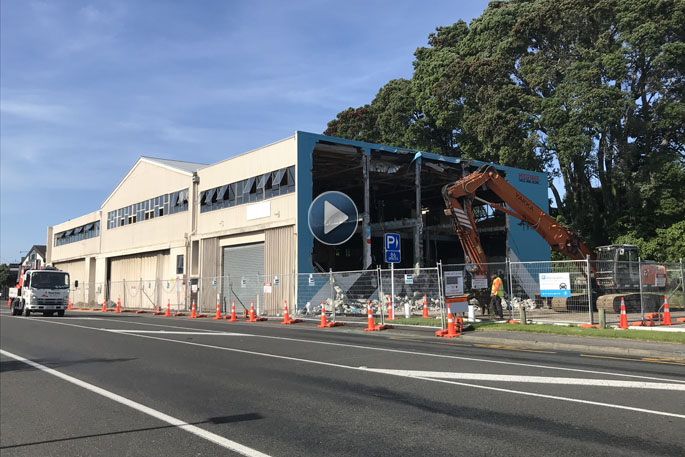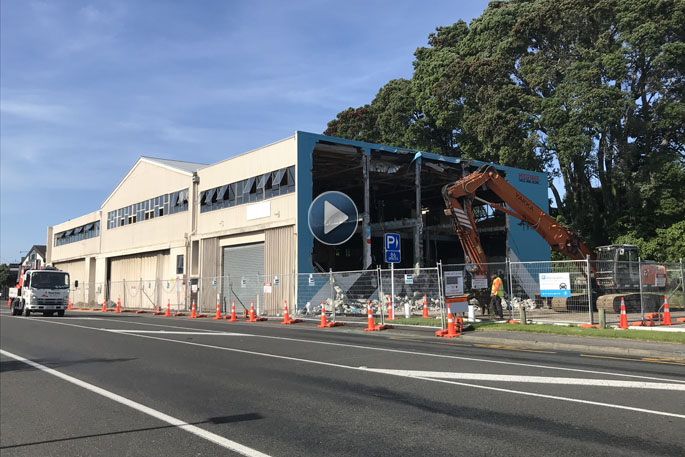 Click the image above to watch the video
The mural that once stood with the storage building on Dive Crescent is no longer.
The mural was created back in March 2017, and was dubbed 'Messenger', a mural with a strong connection to the location and its history.
The demolition on the storage buildings started last week, with the mural side of the building the first to tumble down.
Back in August 2018 at a Tauranga City Council meeting, the decision was made that the storage buildings would be demolished to create a temporary car parking area.
The Dive Crescent car park currently has spaces for 86 cars, but 10 of those spaces are being taken up while the demolition takes place.
Tauranga City development manager Brigid McDonald says they expect the work to be complete and the temporary car park to be available in December to provide more parking ahead of the busy summer season.
A specific date for the carpark hasn't been set yet, but Brigid says they will announce the opening of the temporary car park as soon as they can.
The Tauranga City Council have set up a live feed of the Dive Crescent storage building demolition. You can view that here: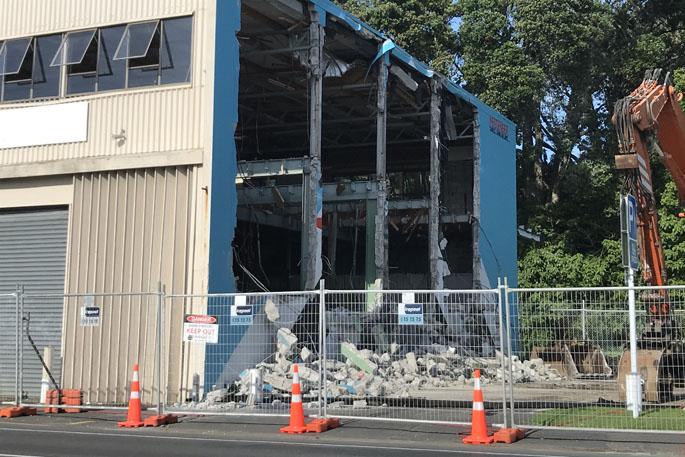 More on SunLive...