Christmas in Greerton Village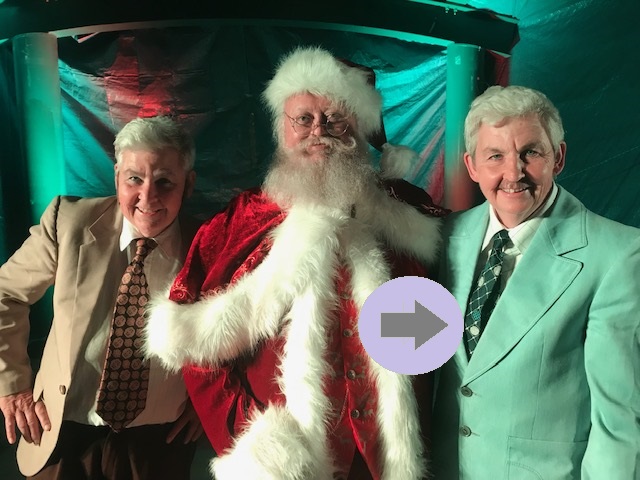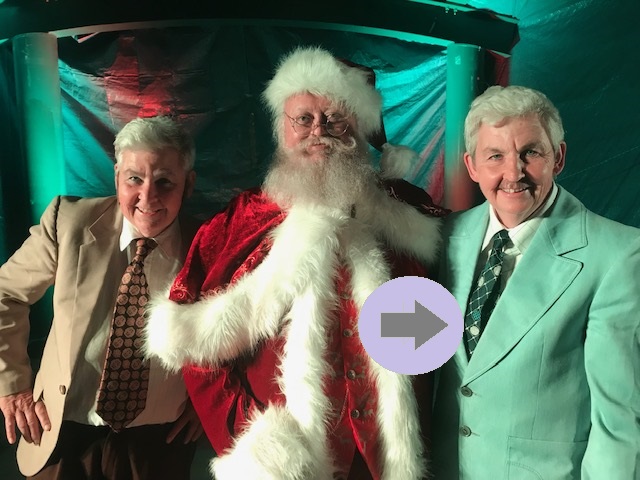 Click the image above to watch the video
Christmas in Greerton Village on Friday night was bursting with yodelling, singing and laughter as hundreds gathered in the school grounds at Greerton Village to enjoy an evening of music, food, hilarity and entertainment.
Entertainers Jools and Lynda - the Topp Twins - delighted the crowds with their humour and appearances as Camp Mother, Camp leader and the blokey Ken and Ken.
Camp Leader roamed through the crowd interviewing people and poking fun at Australians, the weather and kiwis. Later Ken set off through the audience in search of the longest married couple present.
Ewan McLeod, who compered the night's entertainment, had 'Happy Birthday' sung to him by the Topp Twins during the evening, with a birthday cake presented by Greerton Mainstreet Manager Sally Benning.
Food vendors, St John Ambulance and Aegis Security were on site, along with face painters and a balloon twister. Santa Claus, sitting under an awning near the stage, was kept busy talking with children who lined up to tell him what they'd like for Christmas.
The evening started with the Te Kapahaka o Otepou group performing haka and waiata. Greenpark Jungle Fever Dancers and Greenpark School Choir also brought a highlight to the night.
Ticket stubs were placed in a lucky ticket entry draw, with Bev Nisbet winning a Topp Twins book and CD set.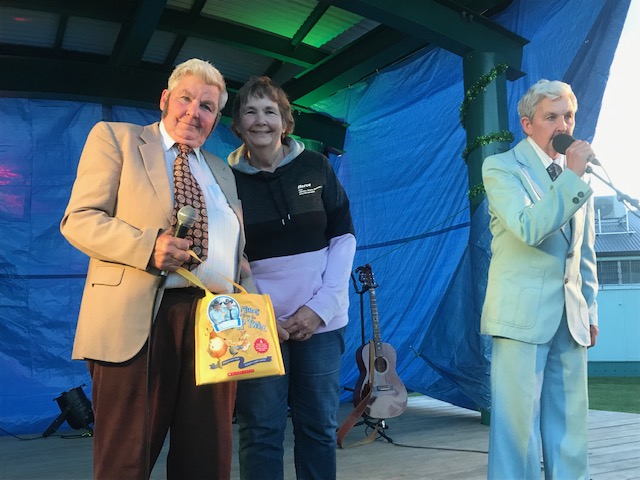 Bev Nisbet winner of a Topp Twins book and CD set.
Across the road, outside the Greerton Library, a large Christmas tree has been erected in the village square and decorated.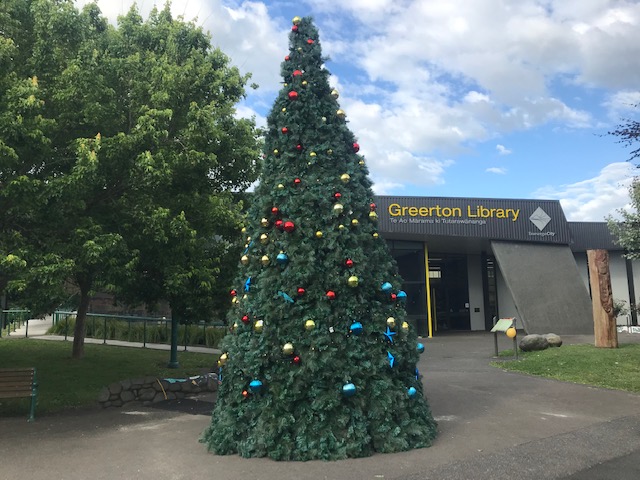 The Greerton Village Christmas Market Day ran from noon around Greerton, with many retailers and cafes offering 'Topp Specials' for the afternoon. Buskers, choirs, dancers and a ukulele band entertained shoppers until the Greerton Village School gates opened at 5pm.
This year, in the 2018 Queen's Birthday Honours, Jools and Lynda, who have been entertaining the nation on stage, record and TV for more than 30 years, were appointed Dame Companions of the New Zealand Order of Merit for services to entertainment. Dame Julie Bethridge Topp and Dame Lynda Bethridge Topp were inducted into the New Zealand Music Hall of Fame in 2008, and over the last three to four years have been filming their series of cooking and travel show Topp Country. They have recorded children's audiobooks and written a cookbook which they had on sale at the end of the Greerton event.
The concert was sponsored by TECT, Bay Trust, Southern Trust, and Tauranga City Council, with help from Greerton Lions and Bay Audio & Visual.
"What a fantastic night in Greerton!" posted Sally later on the Greerton Village Facebook page. "Bumper crowd, amazing weather and fabulous show with these talented girls. A huge thanks to all those that helped make this happen. All the work was well worth it!"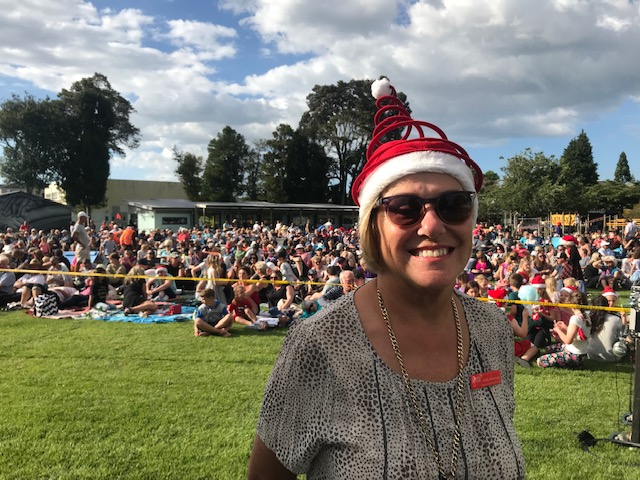 Greerton Village Mainstreet Manager Sally Benning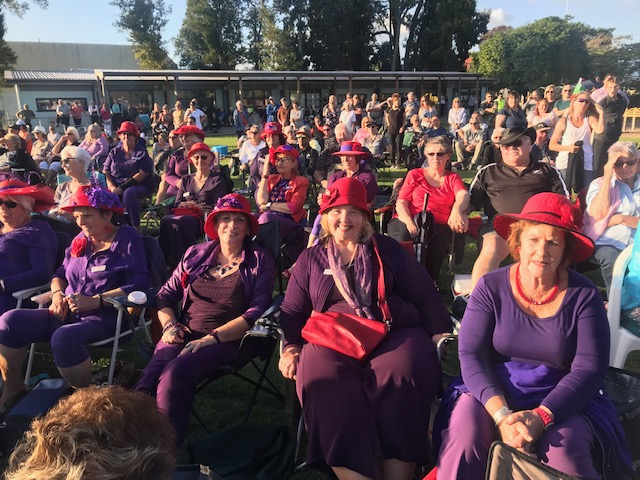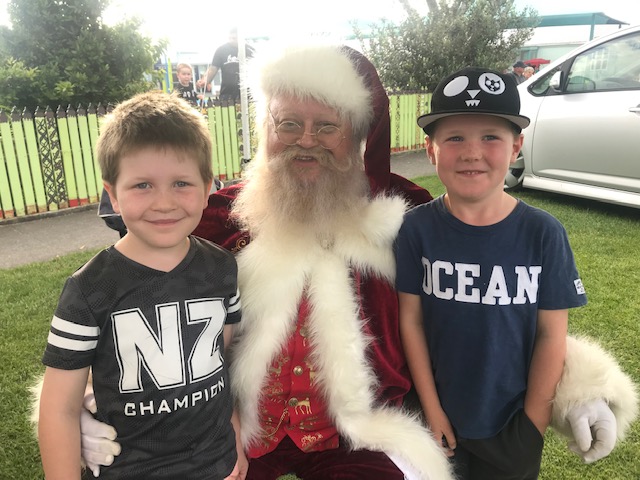 Carter Bergersen (age 7) and Logan Dolman (age 5), students from Greenpark School, with Santa Claus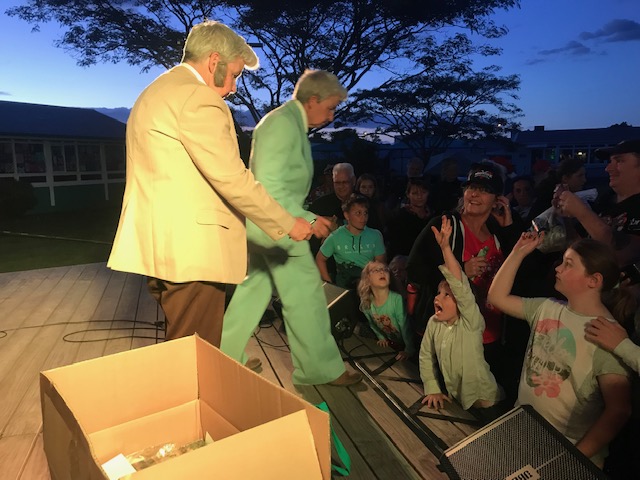 The Topp Twins signing books, CDs and teeshirts at the end of the evening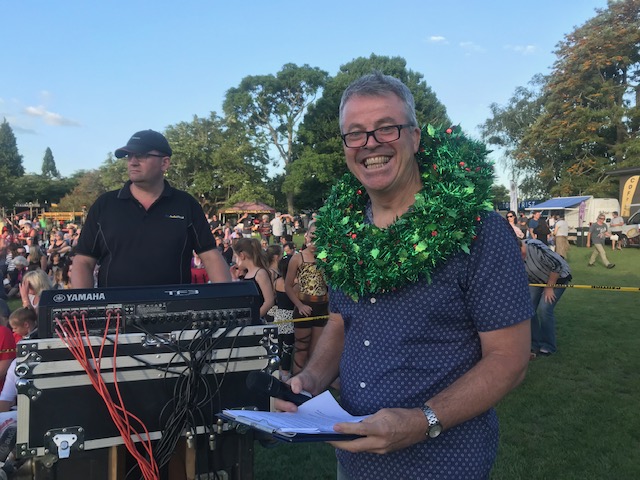 Ewan McLeod getting ready to go back on stage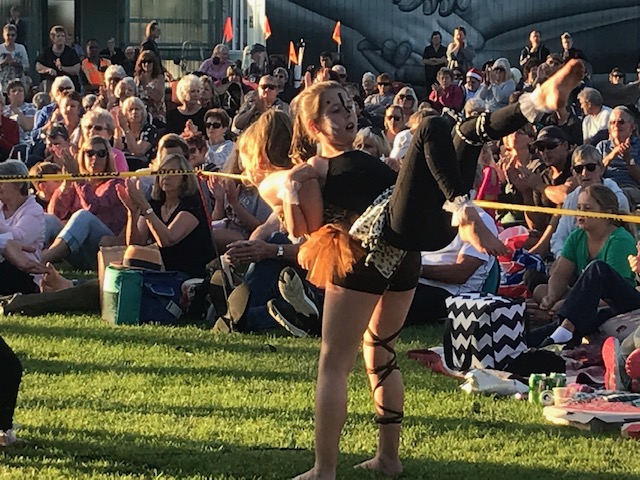 Dancers from Greenpark School's Jungle Fever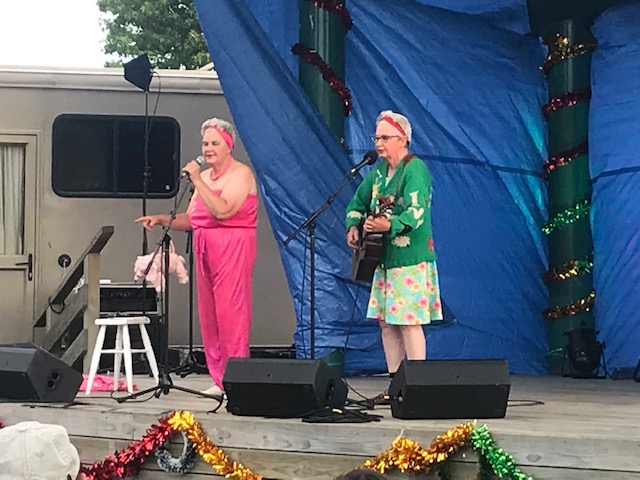 The Topp Twins as Camp Mother and Camp Leader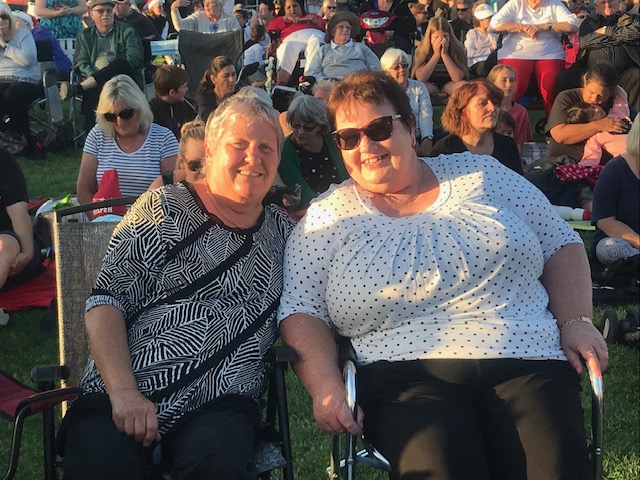 Raewyn Klose and Maria Copping enjoying the entertainment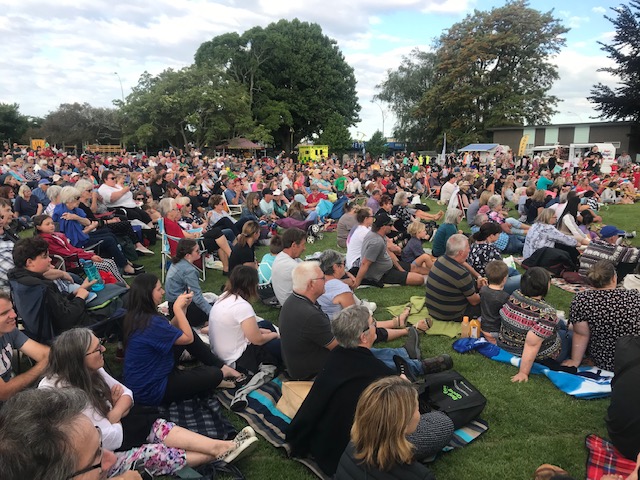 More on SunLive...