Minister responds to Bridges' claims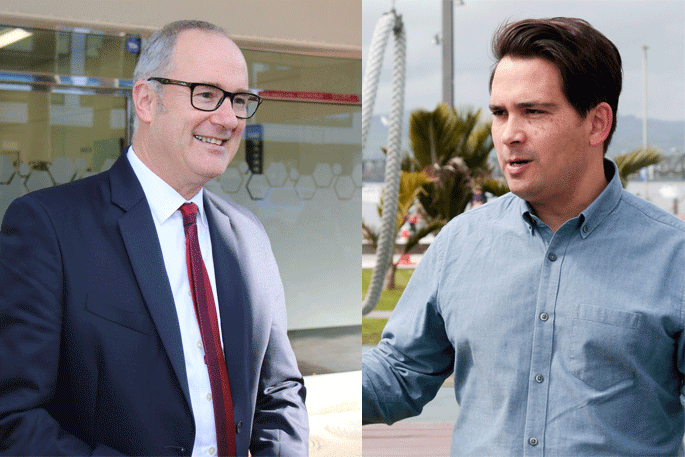 Housing Minister Phil Twyford has attacked the truthfulness of a Weekend Sun column written by National Party leader and Tauranga MP Simon Bridges.
In his column titled 'KiwiBuild on life support', Simon claimed the popularity of the government's KiwiBuild programme had "plummeted".
"Labour promised it would build 10,000 homes a year by the end of its first term," said Simon. "To date, just 28 have been completed. Last month one of the first ballots for a KiwiBuild home had to be extended, while some houses in the development had received no bids at all."
They were comments that prompted the Housing Minister to contact The Weekend Sun this week.
Phil pointed out that there are now 77 homes under construction and a further 3800 homes contracted. The first 33 homes have been built and 50 families have now either bought or are in the process of buying their first home.
"It's an exciting time for those families," says Phil, "and for the first time they will wake up this Christmas morning in their own homes.
"Another 248 families are so motivated to buy a KiwiBuild home, they have already got their finance and their paperwork together. They have pre-qualified and are ready to buy a KiwiBuild home."
The Minister says this is despite, and in direct contradiction to, Simon's claim that KiwiBuild's popularity had 'plummeted'.
In his column, the opposition leader said KiwiBuild's aim was to solve New Zealand's housing woes, but claimed the government had "consistently walked back the scheme" since they took office.
However, in his correspondence with The Weekend Sun, Phil put forward some contradictory, more positive numbers.
"The number of people registering interest in KiwiBuild has continued to grow," he says. "There are now around 46,500 people receiving regular updates on new, affordable starter homes being built around the country."
Simon also said that to purchase a $500,000 Kiwibuild house, a first home buyer household needs to be earning $114,000 a year. "The median household income is $25,000 less," he said. "In reality, the only people who can afford these houses are those on a middle-to-high income."
But Phil has contested his claims, saying: "Most KiwiBuild ballot winners have family incomes of less than $100,000, with a third having incomes below $80,000 - below the national average household income of $108,000."
More on SunLive...