Black Ferns deserve better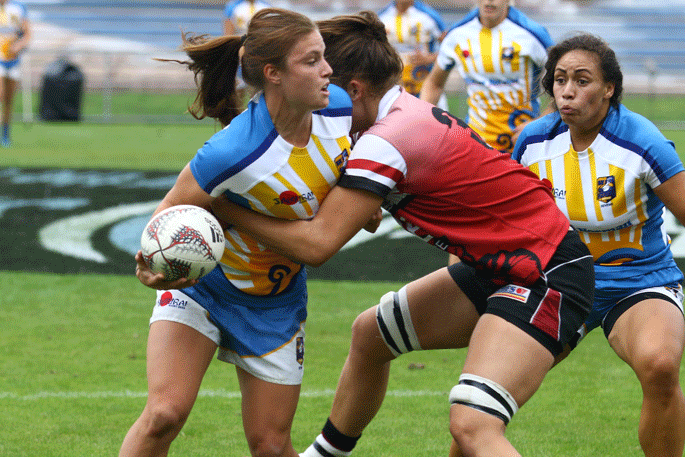 The Black Ferns Sevens are on top of the world again after winning the opening two rounds of the HSBC Sevens Series in Colorado and Dubai.
But despite consistently being the best women's team in world sevens, the first day of both tournaments were not shown live on Sky TV.
Yet all of the men's games were shown live.
This apparent double standard has upset the Black Ferns Sevens players, with Papamoa-resident Michaela Blyde leading the protests.
World Rugby's Women's Sevens Player of the Year in 2017 and 2018 spoke out after day one of the Dubai round last week.
She says it is a lack of respect that they do not get the same blanket coverage as the men do. It is a valid point she makes, as women's sevens has a huge following.
For many New Zealand sports fans, the highlight of last year's Commonwealth Games was when the Bay of Plenty's Kelly Brazier sprinted 90 metres to win the gold medal against Australia in sudden death extra time.
The performance of the team in recent years, firstly under the coaching of Tauranga's Sean Horan and now Rotorua's Allan Bunting, deserves equal coverage as the men. No question.
It is refreshing to hear such openness and honesty from Michaela. Too often rugby fans are rolled out players who have been primed by their media manager in terms of what to say.
Michaela can back up her words.
She is the best women's sevens player on the planet. In Dubai, she not only scored her 100th international try for New Zealand, but was clocked at 31kph in a 99-metre burst to score against Kenya – a speed almost as quick as the fastest All Black, Rieko Ioane.
She became just the fifth women's player to reach 100 tries and is the perfect example of what sacrifice, dedication and sheer hard work can do for an athlete.
When the 22-year-old left Taranaki four years ago to base herself at Mount Maunganui, she knew the personal sacrifice of moving away from family and friends would be worth it.
A year ago she told me the move was the catalyst to her dramatic on-field improvement, after making her international debut back in 2013.
"I decided to move here to try and pursue my sevens career," she said. "It was a little difficult at home because I was training by myself and I didn't have anyone to compare myself with.
"So I thought I would make the big move from Taranaki and start growing my sevens career here.
"It has been incredible having more than five girls training here. The coach and assistant coach, with the awesome High Performance Centre, have been able to help us grow as athletes."
Well done Michaela and the entire Black Ferns Sevens group.
You have lifted your game to new heights.
Come on Sky TV – time to lift your game.
More on SunLive...