Traffic chaos around Tauranga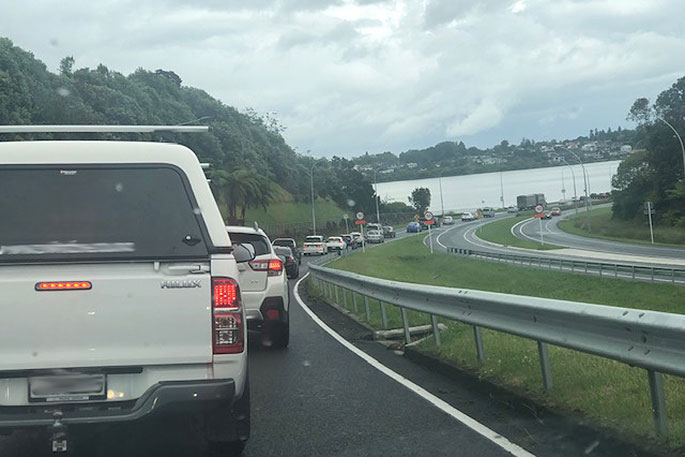 "Damn traffic everywhere!" This is how one motorist describes the state of Tauranga roads this morning.
The woman, who commutes from Whakatane to the Tauranga CBD everyday, has tried several different routes to get to work this morning.
She initially travelled along State Highway 2 to Bayfair, where she was held up in back-to-back traffic for at least 30 minutes.
Seeing no end in sight, the woman decided to try and enter the CBD via Mangatapu.
She says it has taken her 15 minutes just to get to Turret Road.
"I start work at 9.30am. I'm already late."
SunLive has received reports everyday this week of traffic madness in Tauranga and Mount Maunganui.
Another motorist reported traffic back up on Tauranga Harbour Bridge from the Totara Street lights to the Dive Crescent off-ramp at about 6.45am.
More on SunLive...