Make sure you stick to the speed limit - NZTA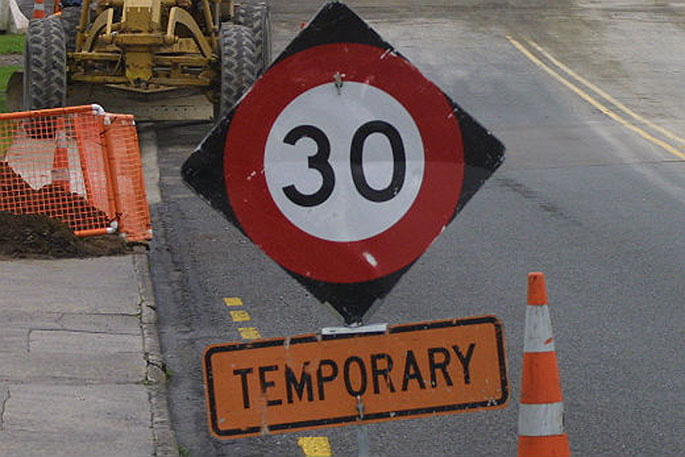 The New Zealand Transport Agency are wanting motorists in the Bay of Plenty to make sure they are getting home safe.
They are reminding motorists to always take care when driving through road work sites and to follow the temporary speed restrictions to ensure everyone stays safe on our roads.
NZTA are also asking road users to watch their speed, stay focused and keep a safe following distance.
"There is a temporary 50km/h speed restriction in place throughout the Baypark to Bayfair Link construction site," says system manager Rob Campbell.
"The temporary traffic management has narrowed lanes, providing less time to react to other vehicles, and a reduced speed is required to keep road users and workers safe.
"CPB Contractors has a team of 80 working on the Bay Link project. Their workers, who are working close to live traffic lanes, have a right to a safe work place and drivers need to play their part in providing it.
"Their biggest risk is from road users. We ask that road users make good decisions to protect the road workers, they are mums, dads, sons, daughters, loved family and friends.
"They want to get home safe, and as an agency, we want them to get home safe," says Rob.
The Transport Agency has two vehicle activated speed signs within the Bay Link project site. They are on State Highway 2 between Exeter Street and Te Maunga roundabout on both the northbound and southbound sides.
The signs are a warning to motorists but do not have cameras attached to them.
Temporary speed restrictions are enforceable by NZ Police, and NZTA has been working with them on the road.
"We ask that road users watch their speed, stay focused and keep a safe following distance in the Baypark and Bayfair area. This is a busy area of Tauranga, there is no room for complacency," says Rob.
In addition to the vehicle activated speed signs, the NZTA featured CPB Contractors' team members and their families in a billboard, print and radio advertising campaign to reinforce the 'Get me home safe. Slow down,' message.
More on SunLive...