Blue streak seen when lightning hits school ground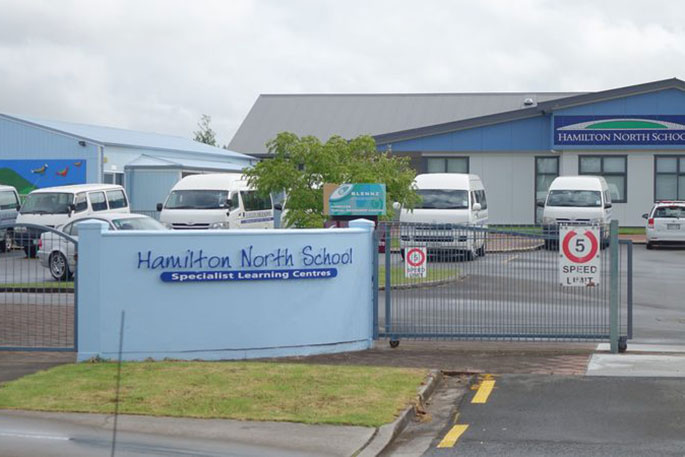 Witnesses have reported seeing blue streaks when a lightning strike hit the grounds of a Hamilton school.
Four people were injured as a result of the strike at about 2pm on Monday.
The lightning appeared to hit some rugby posts at Hamilton North School before travelling through the ground and hitting a school building.
Principal Tony Kane says blast did fry some electrical equipment in the classroom nearest the strike.
Waikato Police Senior Sergeant Tracy Shaw says witness reports say there was a blue streak going through the sky at about the time the lightning struck.
"There were burn marks through the rugby field and it appears that lightning struck some posts and that has gone through to the school building."
Four people in the building believed to be classroom suffered moderate injuries and were taken to Waikato Hospital.
Tony says there was huge flash and bang all at once which set off the smoke detectors.
The four staff who were taken to hospital were not hit by lightning. They have since been discharged from hospital.
"Coming through the rooms they have a bit of tingling, that's the main thing just from I suppose could be shock from the blast being so close, it's hard to know, but no one was electrically upset."
Tony says no children suffered injuries.
-Additional reporting by RNZ.
More on SunLive...