Te Puke folk stump up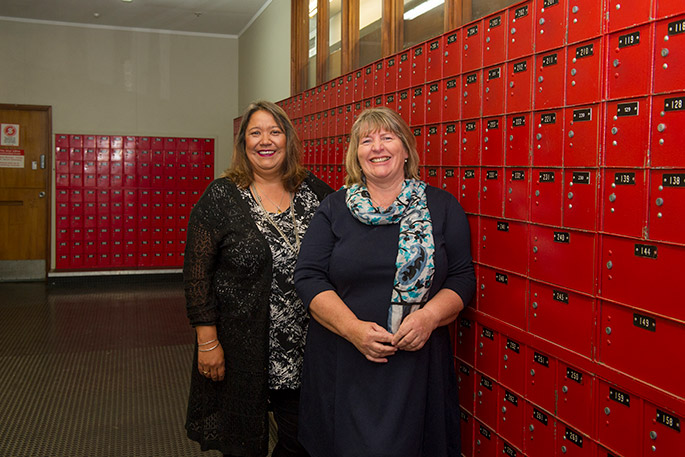 Listen to Karen Summerhays, of the Te Puke Centre Working Group, and the deal is done - bar licking the stamps. The numbers stack up.
"This town is buying that Post Office," says Karen. "We are so excited, and so proud. It's amazing."
The target is $50,000. They had pledges for $36,500 by mid-week, and the deadline is next Wednesday, December 5 at 5pm. "It tells me that Te Puke wants to keep that bumping place," she says.
Bumping place?
"Everyone understands the Post Office cold go elsewhere, anywhere. But I think people really do value the fact the Post Office is that bumping place where local people bump into each other."
When a consortium of Te Puke women learned that the town's post office services were open for "expressions of interest", they duly expressed their interest in what they considered to be an "essential piece of kit".
It's a connection point - a meeting place where people know each other.
"It's a neutral territory, a good place and a safe place to go," says Karen.
So when Kiwibank and NZ Post parted ways and Kiwibank disappeared into the electronic ether, the working group put it back on to the locals.
Stump up with the money to buy the PO service and, at the same time, develop a front door for Te Puke - a state-of-the-art information centre operating alongside the postal services.
They started a crowd-funding campaign, seeking up-front pledges.
Small donations trickled in to begin with – $5 here, $100 there – and all told, there's 200 pledgers averaging $175 each.
The biggest stands at three-four thousand dollars.
"One couple pledged the proceeds of a car sale – a little bomb they'd been running around in. They thought they might get $2000." That would have a lovely gesture, except it didn't sell.
"So they just chipped in $1000 anyway."
It's also interesting that there are more paper pledges than electronic pledges.
"Older people are passionate about keeping the infrastructure in place," says Karen.
"They value that because the Post Office is somewhere they can go and talk to someone."
There's still time to do your bit. Help make the Te Puke Post Office scheme fly by visiting: https://www.pledgeme.co.nz/projects/5854-save-the-te-puke-post-office
More on SunLive...