Force of crash sends car tumbling into paddock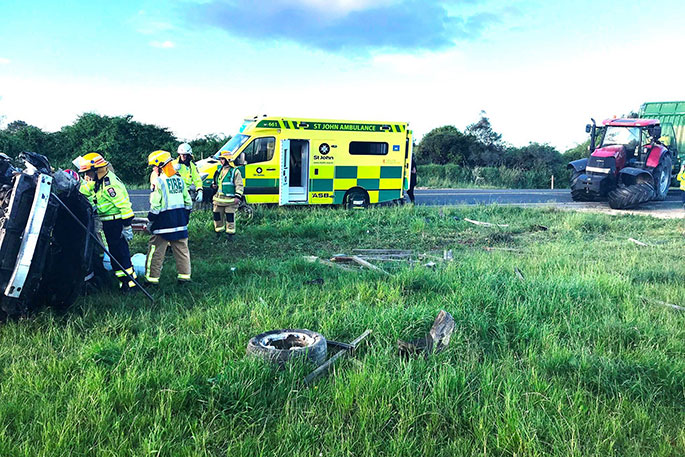 Firefighters had to cut a person from the wreckage of a vehicle after it ploughed into a tractor in the Eastern Bay of Plenty.
Emergency services were called to the motor vehicle crash on Thornton Road, near Grieg Road, at 6.41pm.
The call came in just as much of the Matata Volunteer Fire Brigade were sitting down to dinner.
"Full crews for MATA941 and MATA9433 arrived quickly and we off to the scene at the intersection with Grieg Road," says a post on the Matata Volunteer Fire Brigade.
"There was traffic everywhere, the road was cut, a car on its side and a big tractor and trailer damaged and blocking the road.
"Our medical crew attended to the injured and our fire crew to scene safety, stabalising the vehicle and getting the road sealed off."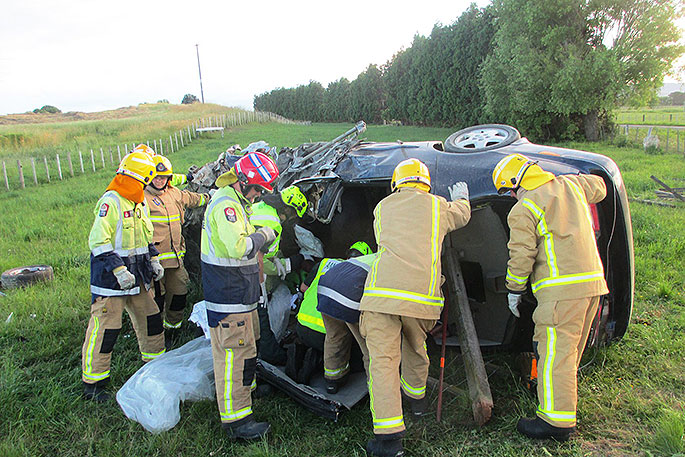 With one person already out of the car with minor injuries, crews attended to a man trapped in the car with a serious injury.
Shortly after, Edgecumbe firefighters arrived with their rescue tender so they sorted out cutting off the roof and "getting the injured from the car and then our patient into one of two ambulances at the scene".
"By now police had control of the traffic and public safety and we could concentrate on making the car safe, getting patients away and searching for a missing dog. Dog not found.
"It looks like the tractor was turning off the road and the fast moving car ploughed into the front wheel of the tractor, tumbling through the air before being stopped by a wire fence.
"We stayed on the scene for another hour while heavy machinery was brought in to remove the tractor, trailer and car so we could clean the road of debris and oils before finally getting home for a debrief around 9pm."
So far this year, the Matata Volunteer Fire Brigade has attended 73 callouts.
48 Medical, 8 Weather, 8 Fire, 7 MVA, 2 Activation
#Firefighterssavinglives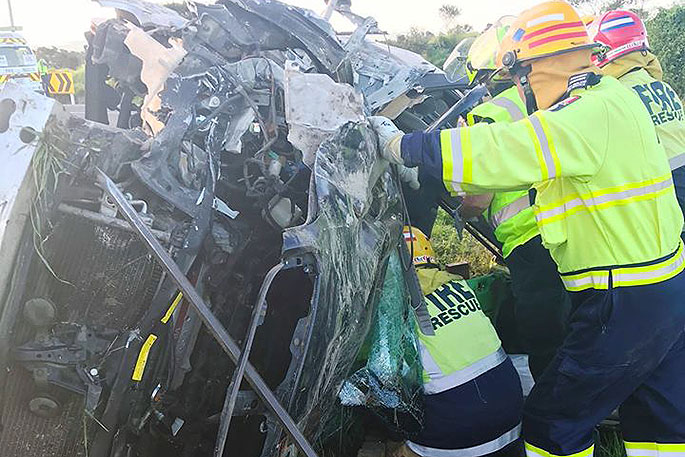 More on SunLive...