Mount's Get Staffed ready for Faculty Rocks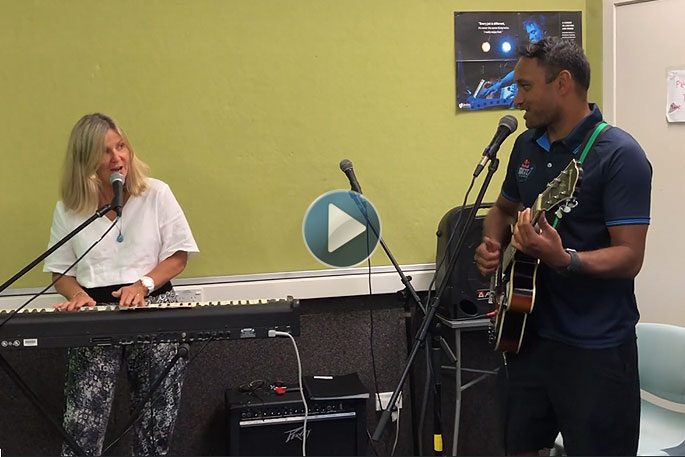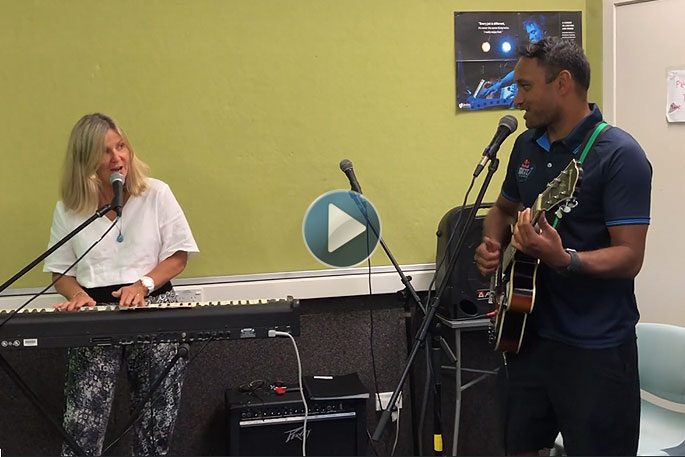 Click the image above to watch the video
Mount Maunganui College's Get Staffed, is gearing up to compete in a concert featuring staff from all around the country.
The competition, called Faculty Rocks, is in its second year and will be taking place at Back Beat Bar on Auckland's K Road on tonight.
Get Staffed will be representing the Bay of Plenty, playing four songs.
There aren't very many rules regarding the competition, but one of the main ones is that everyone competing has to be a member of staff at the school.
Mount College's staff band has teachers from all different areas of the school, with some being maths teachers and technology teachers.
Wendy Stuart, who is the music department HOD and plays the keyboard in Get Staffed, says they all just started jamming out in the music room on Friday lunchtimes and it has grown from there.
"We are all just going to go and have a bit of fun," says Wendy.
"We are the first up on stage out of nine bands so it will be good because we won't have anything to compare ourselves on.
"We like doing three part harmonies and do that in our songs."
"We just all about the feel and the grove," says music teacher and bass player Julian Clark.
The concert is all about having fun and having a bit of a laugh with bands competing for bragging rights and a tongue in cheek rock trophy.
The line-up includes bands from King's School Remuera, Christchurch Boys High, Mount Albert Grammer, Mt Maunganui College, Waimea College, Bream Bay College, Kaipara College and Kaiapoi High School.
Mike Chunn and the Rockshop will judge the performances.
More on SunLive...