Sad passing of Rotorua rugby character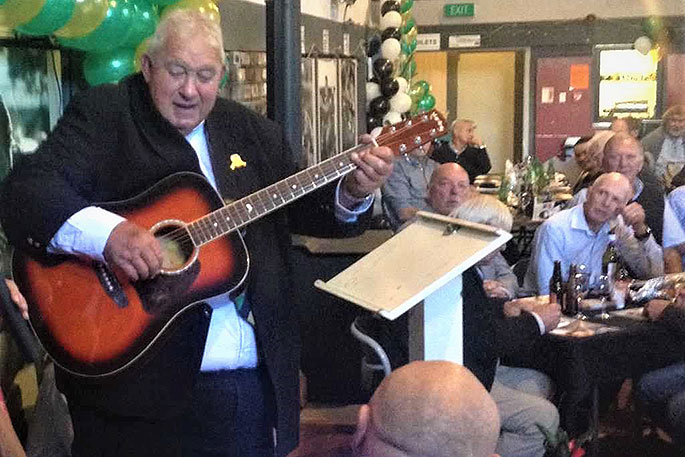 A legend of the Kahukura Rugby Club was farewelled at an emotional service in Rotorua last week.
Former Maori All Blacks hooker Robert John Thompson, who also played three internationals for Australia after shifting to Perth to find work in the early 1970s, passed away aged 71 after a lengthy illness.
He became the first Australian rep to be selected from Western Australia union and scored a record 18 points for Western Australia against the touring Springboks in 1971. He was also the first player to wear the Maori All Blacks and Australian jerseys.
Thompson was renowned for his "sunny disposition and raffish ways", according to friend Phil Campbell.
"Thommo was sent to another world by anecdote and waiata, and by laughter and tears which welled in the creases of the pinked faces of the hard men of his beloved Kahukura club.
"At the end of each obsequy, the assembly applauded the speaker which included his daughter Alexi and son Julian. Bob's daughter and son spoke of a gentleman, at times puckish. Alexi said her father had taught his sister how to fall from a horse, as they did in B grade western movies."
Mourners came from far and wide to pay their respects. There was no shortage of wonderful insights into the life and times of a genuine personality.
Among the 450 who attended was former Australian teammate Reg Smith from Sydney, who also played club rugby with Thompson alongside notorious All Blacks prop Keith Murdoch.
"No doubt he was a character," Smith said as he addressed Thompson's casket. "But he should also be remembered for his kindness."
Smith mentioned big wins at the races. After one big win, he "ordered not a cab for Thommo to transport everyone around – he ordered a helicopter".
Among the pallbearers were his longtime friends from the Kahukura club in 1971-72 All Blacks flanker Alan McNaughton and Bay of Plenty centurion Ron Preston.
Thompson remained a stalwart of Kahukura on his return to Rotorua from Australia. Last year club members repaid his devotion to nurturing younger players by turning out in vast numbers for the launch of his book of memoirs A Bob Each Way.
More on SunLive...