Abandoned kittens found clinging to life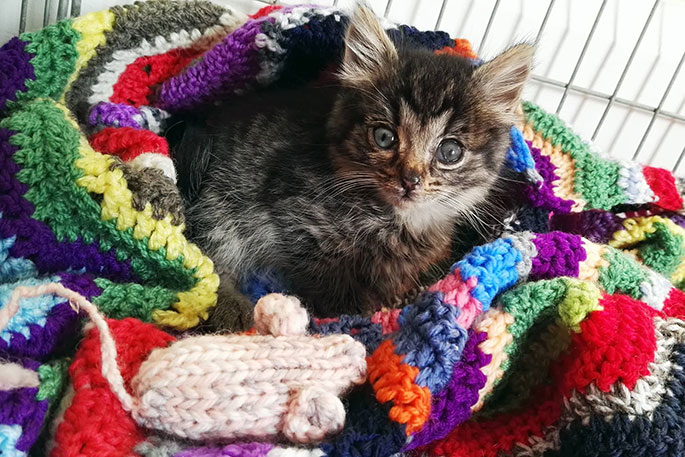 She was only 290g, had a badly infected eye and was at risk of losing her life.
Peggy was one of three 3-week-old kittens found with 10-day-old neonates in a shed filled with rubbish.
They were all alone and too young to be by themselves, says a post on the SPCA Tauranga Facebook page.
"When we found Peggy, she was lying on top of the 10-day-old neonates for warmth. She was the smallest of the older kittens, weighing only 290g, and had a badly infected eye.
"It took a team of five people to remove all the bags, and lift up the pellets to find all the kittens who desperately needed help."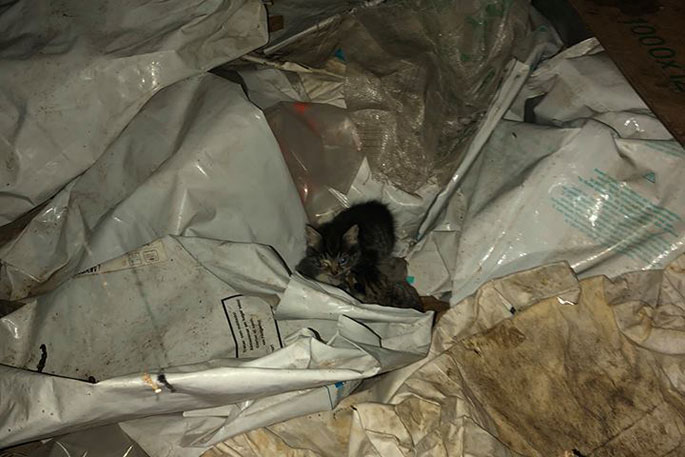 If Peggy wasn't found in time, she may not have made it.
"Now Peggy is safe, happy, and getting stronger every day. And one day soon, she will be able to find her loving new family.
"By donating, you are helping countless other kittens like Peggy who need food, shelter, and vet care in order to give them a second chance. You can also suggest a name for one of the kittens," says the SPCA.
So please donate generously at: http://www.spca.nz/Christmasappeal
More on SunLive...