Sharing the abundance with everyone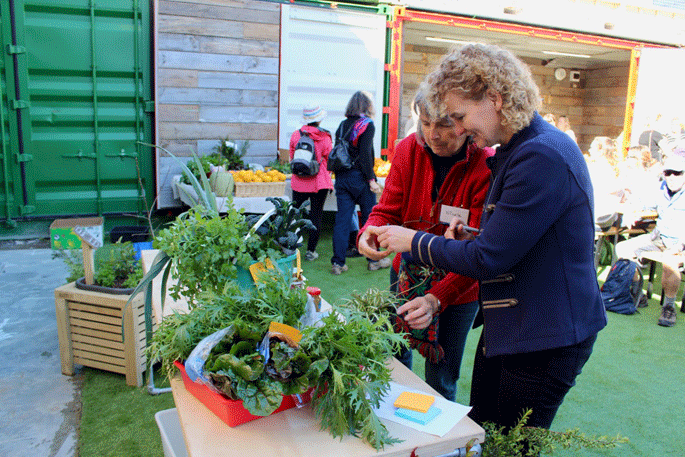 Give a little, take a little. That's the idea behind the crop swap, where too many lemons on your tree become someone else's lemon cake.
Crop swapping, as it suggests, is swapping your produce in exchange for some else's, and it is growing in popularity in the region as more and more communities spread the generosity.
Coordinator Andrea Green runs two crop swaps - one in the centre of town, in Our Place, and the other in Kaimai Village Hall.
She says the concept came from Crop Swap Aotearoa - a Taranaki organisation who originally ran a small event for gardeners to swap their seasonal produce. Now the exchanges have spread to communities all over New Zealand.
"The whole idea of the crop swap is that you have too much of something growing in your garden and you split it up and share it with your neighbours," says Andrea. "Everything is free, and absolutely no money changes hands."
It's not just open for fruit and vegetables either. Andrea says you can also bring anything that has come from your kitchen or is homemade. They even include flowers, seedlings and seeds.
"It's about people bringing a little bit of what they have and coming together with a spirit of generosity, building connections and supporting local growers."
Everyone can come and display their products on the table. After a bit of time admiring the produce, someone will ring the bell to let the crop swapping begin. People are simply asked to take a fair share.
Crop swappers, if they wish, will also have a chance to discuss their produce with the public.
"It's also multi-generational, so we have elderly right down to people with babies and families," says Andrea. "From that, we find that people share their knowledge, such as how to grow or cook and eat the produce."
The Tauranga Seed Library also participate in every crop swapping event, giving people the opportunity to donate seeds as well as try them out. If they are successful with a crop they can harvest those seeds back and donate them following year.
"You always think that everyone will come with lots of one particular thing, like potatoes or strawberries, but the diversity is amazing.
"Someone will come with chicken's eggs and seedlings and then someone will bring trees or succulents or something grown hydroponically like watercress. There's just an incredible amount of diverse produce that arrives for people to enjoy."
The Our Place crop swap is held every fourth Sunday of the month, with the next event on November 25. The Kaimai Village Hall hosts the swap every second Sunday of the month, with the next event on December 9.
For more information, join the crop swap Tauranga group on Facebook or email: info@andreagreen.co.nz
More on SunLive...