Maketu Coastguard hosts lesson on bar crossing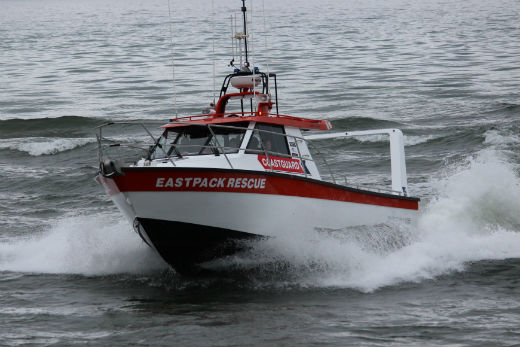 Boaties, fisherman and their families will have the opportunity to learn the ins and outs of crossing the Kaituna, Maketu and Pukehina river bars at an upcoming event.
Due to high demand, Maketu Coastguard will be running a Bar Crossing Training Event on December 9, 8.00am at Kaituna Cut, Ford Road, Maketu.
The training session includes a study of the river bar, a refresher of boating safety, information on how to cross a river bar safely and a trip over the bar in one of the Rescue boats.
Maketu Coastguard president Shane Beech, says it is a great chance to improve skills, meet the crew and get a chance to cross the bar in the safe hand of the Coastguard crew on one of their emergency rescue vessels, Eastpack Rescue and Kohinui Rescue.
"Bar Crossings are one of the most hazardous aspects of boating in this area. This training is a great opportunity to update yourself and don't forget wives and partners. If there is an accident at sea, they will also need to have the skills and knowledge to get you across the bar safely.
"Bar crossing accidents can happen to even the most experienced of crew. This event is an ideal opportunity to get together with other local boaties and refresh your knowledge."
The event will take place on Sunday December 9 at 8am. Registration is at the Maketu Coastguard Base, Kaituna Cut, Ford Road, Maketu.
The training session is free to all current Maketu Coastguard members, or at a cost of $85.00 for non members (donations of $30 are requested from National or other coastguard unit members to help cover costs).
To book a place phone 021 139 3598 or email maketucoastguard@gmail.com
More on SunLive...