Oystercatchers return to nest at Mount beach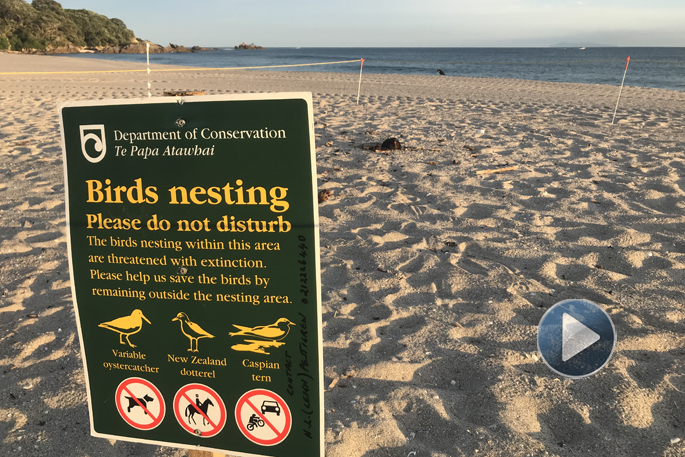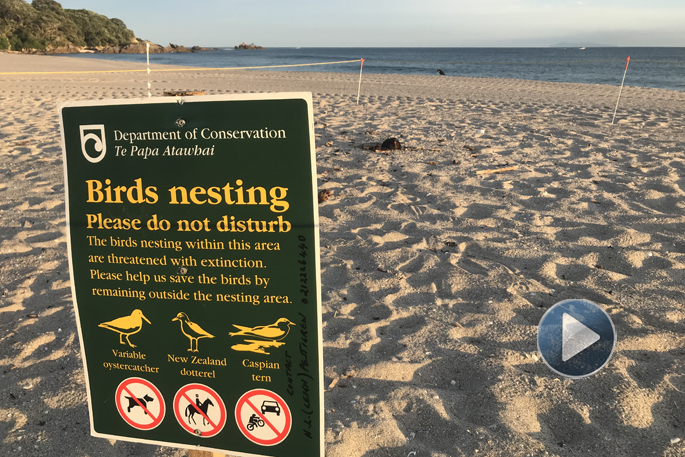 Click the image above to watch the video
Oystercatchers nesting on Mount Main beach have caused a section of the popular beach to be sectioned off.
Two eggs have been laid by the renown pair Harry and Sophie, who are currently alternating between sitting on the nest and feeding.
Their nest this year is located opposite the Pavillions.
Department of Conservation has erected a protective fence with a sign ensuring people don't accidentally walk on the eggs.
The species is known to breed in monogamous pairs and defend territories vigorously against neighbours.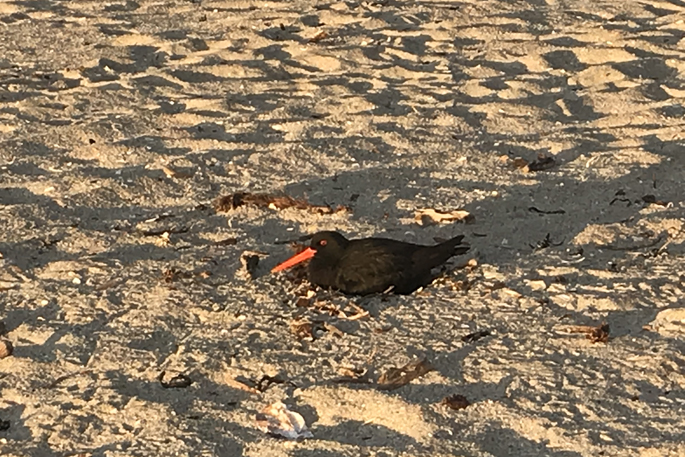 Nests are normally simple scrapes in the sand, often with a marker of driftwood, vegetation, or flotsam.
The two or three eggs are usually laid from October onwards. Incubation is shared and takes about 28 days.
Chicks fly at six to seven weeks old, and late chicks may not fledge until March.
Last year the pair abandoned their newly hatched chicks due to congenital issues.
Risks to oystercatchers include human traffic, dogs, cats and stoats.
To find out more about these birds, visit: http://nzbirdsonline.org.nz/species/variable-oystercatcher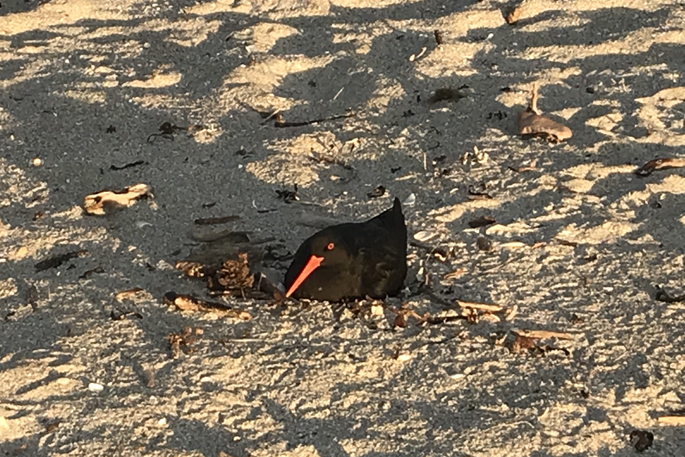 More on SunLive...