Farewell home bout for Tauranga boxer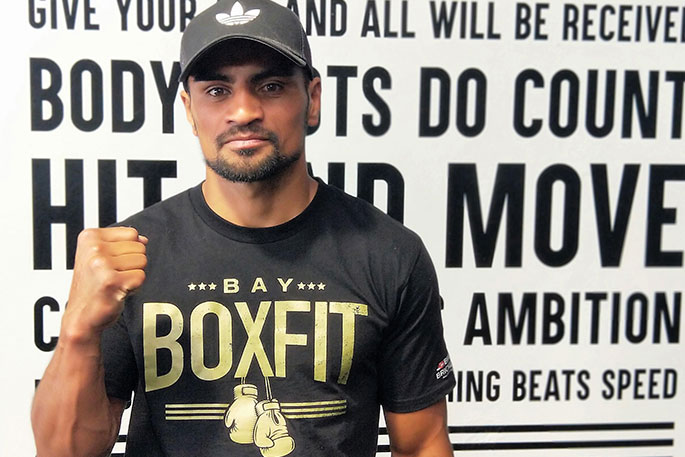 Gunnar Jackson has more on his mind than winning two New Zealand titles at Tauranga's Queen Elizabeth Youth Centre on Saturday night.
The best boxer to call Tauranga home will take on the relatively unknown Blake Bell for the vacant Pro Box NZ Middleweight and NZPBA Central titles, in what is expected to be a triumphant return to the ring for the 32-year-old veteran.
Gunnar has fought 43 times as a pro, with a record of 27 wins, 12 losses and four draws.
His is one of two pro bouts as part of the Battle of the Trades corporate boxing night, proudly brought by Bay Box Fit in association with Base Up Contracting.
The other pro bout is a light heavyweight contest between two fighters making their debuts - American motor sport driver David Roberts and Andrew Bucknell from Taupo.
Gunnar is well aware that the 15 corporate bouts will be under more intense scrutiny than normal after the tragic death of boxer Kain Parsons in Christchurch earlier this month.
"It was not a good look for our sport," he says. "So many promoters out there are damaging our sport just to fill their pockets. Huge rules need to be put in place to stop this from happening.
"I have had 17 years in this sport and nothing like this has has happened. It needs to be rectified really quickly."
Gunnar and his partner at Bay Box Fit, Leo Ryan, have moved quickly to put measures in place to ensure the 30 amateur boxers taking part in Saturday night's Battle of the Trades will be safe.
Head gear is compulsory and the gloves to be used are bigger and softer than those usually worn.
"The NZPBA are bringing in these new rules officially next year, but they are in place for our event," says Gunnar.
"The guys usually fight in 16-ounce gloves, but we are making them fight in 18 ounces which have more padding and will be safer."
In his long career, Gunnar has never been stopped or injured, and wants to train young fighters to be technically as good as possible to be able to defend as well as attack.
"I want to get these two belts (on Saturday), as next year I am probably hanging the gloves up. We have the gym going now and I want to look in the direction of coaching younger fighters coming through, because it is a young man's sport.
"I would love to pass my knowledge on and bring some young guys through so they learn the right way and be safe at the same time."
All proceeds from the sale of general admission tickets on Saturday night will be donated to Waipuna Hospice. Tickets are available from: ticketbooth.co.nz
More on SunLive...