Shoppers help to ease Christmas stress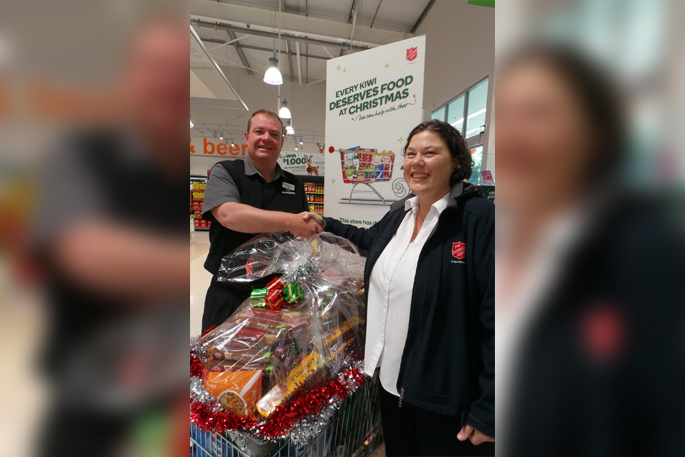 A food rescue appeal being run by Countdown Whakatane is set to give families in need a helping hand this Christmas.
Whakatane is one of many stores nationwide to have launched the Countdown Food Rescue Appeal this week. It is running until December 16.
The appeal encourages customers to donate in-store or online to help thousands of Kiwis feed their families this Christmas.
Items donated are given to Whakatane Salvation army to be made into emergency food parcels.
To kick off donations, Countdown Whakatane has packed a trolley with $500 worth of much-needed food, cleaning, and sanitary items to donate to families in need.
"We have a really good relationship with Whakatane Salvation Army," says store manager Wyand Kruger.
"It is our local food rescue partner so a lot of the food from our bakery department that doesn't get sold is donated to them. We also freeze meat to donate and other groceries items too. This happens all year around."
During Christmas, the store also runs their Christmas-specific food rescue appeal.
"We have our standard donation box which we use to collect food donations throughout the year, however once customers know we have started our Christmas appeal things really start to ramp up.
"Customers are very generous at this time of year. Last year we had about four to five trolleys full of donations from the community, plus the trolley we donate ourselves as a store.
"We are so thankful and appreciative of the generosity of our customers. We facilitate this and donate our $500 trolley of groceries, but it is predominantly the community that drives this."
Wyand says the trolley being donated from the store is full of everyday necessities and pantry staples including rice, flour, sanitary items and canned goods. However, a few treats have been thrown in the mix too.
"It's the necessities, plus all the bells and whistles."
Whakatane Salvation Army captain Nikki Mellsop says the appeal is a great way to give struggling families a lift in what can often be a stressful time of year.
"We're incredibly grateful for the support of Countdown all year, but especially at Christmas time where it becomes more crucial to help those families who are in desperate need.
"It's great for the families, especially children, as they would go without if it wasn't for the generosity of the store and its customers out in the wider community."
She says families who receive items collected during the appeal do so with 'absolute gratitude'.
"There's often tears and they are just so incredibly grateful. A lot also acknowledge it is the wider community that is supporting them.
"Like Countdown, we are only the ones who pass things on but it is still an absolute blessing to do so."
The Whakatane Salvation Army supports people throughout the Whakatane, Kawerau and Opotiki Districts.
It is predicted more than 400 emergency food parcels will be needed over the Christmas period for families in Whakatane who struggle to put food on the table.
"We've already been in contact with a number of schools, organisations and individuals we have worked with in the past couple of years who we know are struggling," says Nikki.
"Already we have had about four schools who have responded with a list of families who need help.
"It's about finding the families who are in desperate need – those who are slipping through the cracks."
She says locally, Countdown is the organisation's main supporter.
"We get daily bread from them which we give to families and organisations who are in need and again the meat, it's just a godsend."
Donations can be made in store at any Countdown supermarket or online.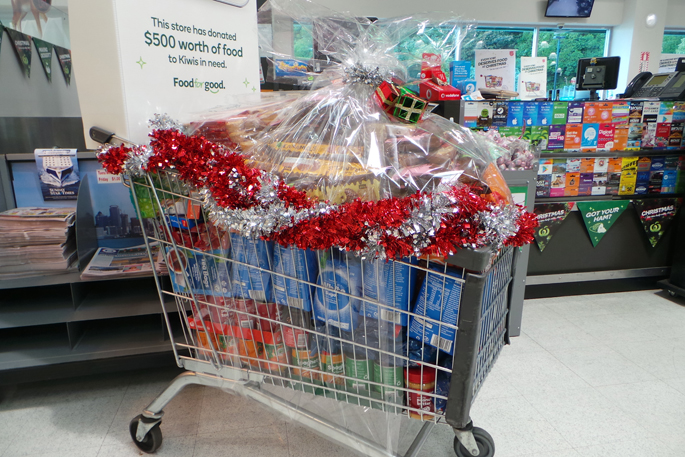 More on SunLive...