Tauranga students helping the city's homeless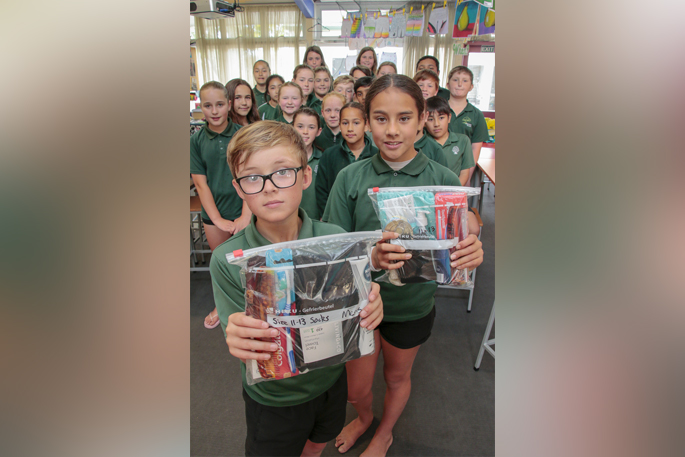 A community initiative led by senior students at Greenpark School is set to help some of Tauranga's most vulnerable.
Year 6 students from Room 2 have created hygiene kits which will be gifted to the city's homeless population.
Teacher Fiona Silvester says the initiative has stemmed from a classroom project which has encouraged students to learn about relevant issues affecting people within their own neighbourhood.
"We started out with the question: 'what is an important social issue that affects our local community and how can we make a difference?'
"We read an article about a vending machine in England - homeless people who use nearby social services get a card which enables them to access this vending machine. They get blankets, food and water.
"The children really liked the concept and wanted to do something similar here, but we decided a vending machine was a bit difficult.
"We did some research and came up with the idea of making hygiene packs, compiling a list of items that would be suitable. The students then wrote letters to about 30 businesses in Greerton and Tauriko, asking for support.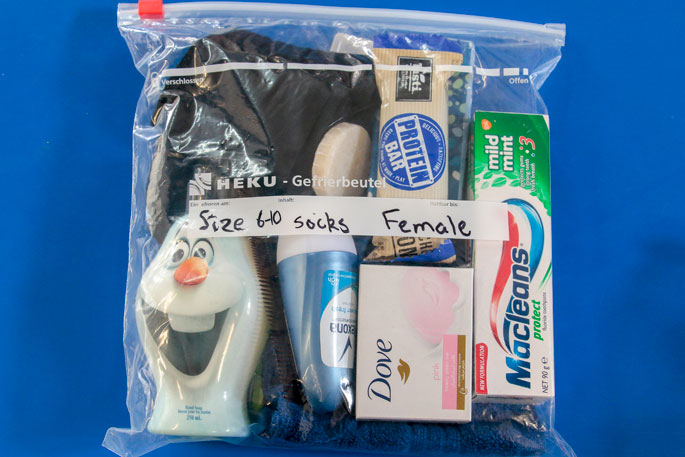 "These letters were followed up with phone calls which the students carried out by themselves and the donations were collected by me."
The hygiene kits have been gifted to Tania from Kai Aroha, who will distribute them to those most in need, says Fiona.
"This has been a huge learning process, mainly driven by the students.
"We had this huge question to begin with, but the students have taken it in the direction they wanted it to go."
She says the hygiene packs are a great way for the students, who are in their final term, to leave a legacy.
"So much has come out of this that I couldn't have predicted and I'm so proud of them."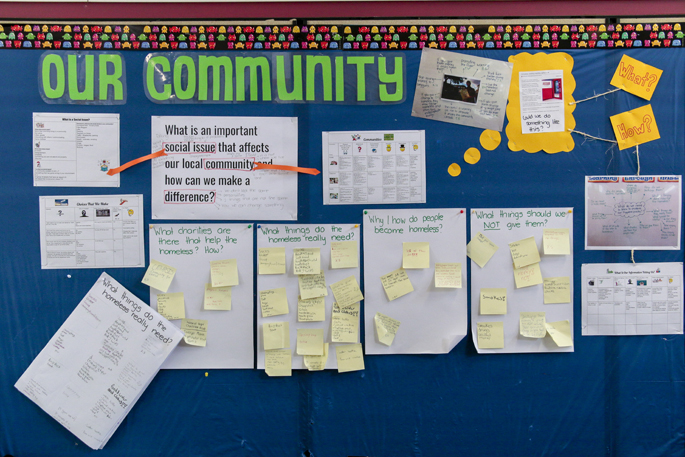 More on SunLive...