Checking in with festival guests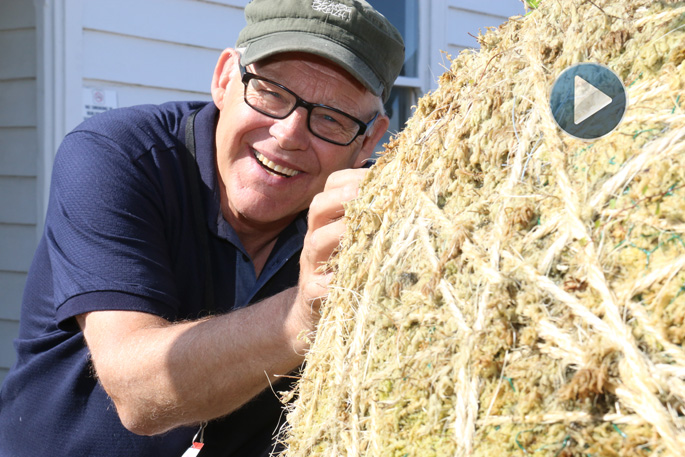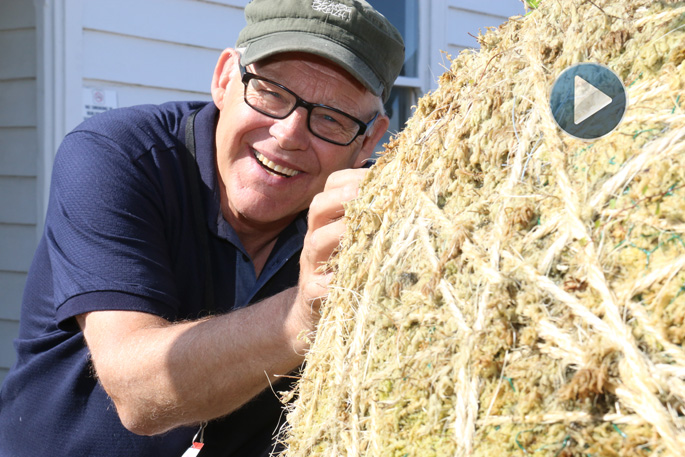 Click the image above to watch the video
One of the Bay of Plenty's most prestigious events has kicked off with a bang.
Crowds in the hundreds have flocked from throughout the region to get a taste of the Bay of Plenty Garden and Art Festival.
The festival is comprised of two components the Garden and Art Trail, which showcases 70 beautiful gardens from Katikati to Te Puke; and the BOP Garden and Art Festival Hub - Bloom in the Bay, which includes food, bars, live music, presentations and workshops, creative demonstrations and art exhibitions, as well as plenty of activities for kids.
SunLive reporter Sam Gardner visited the festival hub on Friday to experience the action for herself.
Ruud Kleinpaste, also known as The Bug Man, is one of many who will be presenting a series of talks throughout the weekend. He says the festival so far, has kept him on his toes.
"I've had about enough time to grab a crepe and drink a beer," he says.
"I landed in Tauranga around 12.35pm on Wednesday, collected my bag around 12.45pm, at 1pm I got to the cinema and then I spoke from 1.10pm to 2.50pm and again at 4.30pm.
"I've not been around the show yet, but I love the inspiration behind this: the atmosphere of the gardens, mixed with the art is such a logical combination."
He says there are many components which make the festival special.
"The community is well involved and without them, nothing happens. Secondly there's an aspect of nature literacy present in this festival, in how we are able to gain an understanding of the operations manual of planet earth and then embed this into the next generation.
"Finally cultural history pays another significant role here."
His talks have been well-received by audiences.
"What I really enjoy is sharing my knowledge with others. I've hosted one talk with teachers about how to use gardens and nature as a context for education.
"Simply taking students out into the bush can enable you to teach a multitude of lessons about algebra, numeracy, social studies and creative writing. This is what I have been training teachers to do all my life."
He says there is a lot to learn about nature.
"Storytelling is happening constantly in the forest. Trees can indicate many things to us like that it's under stress, it's in a drought situation or that there are certain insects hassling it.
"Underground it has roots, which are all connected to other plants; it's a network called the wood wide web and the different plants connect with one other sharing food, minerals and information."
These concepts are what Ruud says he is presenting in a simplified way during his workshops.
"People hear these things and they are bowled over. If you present this information in a simplified way it makes it easy for people to digest."
Festival organiser Mark Anderson says the festival has been going well so far.
"Thursday our first day went great, with lots of people coming through. The sun was great, the weather was good and we've had fantastic feedback from visitors.
"Everyone we've talked to say they are really inspired by the gardeners' and artists' efforts."
In addition, the Garden and Art trail is also going well, says Mark.
"People are driving from Katikati to Te Puke, having a great day out.
"Obviously we have Bloom in the Bay, the festival hub, which is a good stop during the trail, or even afterwards to wind down by looking at the art and our concept gardens and enjoying a nice beverage and some entertainment."
He says there's something for everyone.
"A kid zone has been set up at Little Sweethearts Montessori. A special programme has been set up for the duration of the festival so parents can drop them off here and they will be entertained by garden and art activities.
"There's lots for the kids to do here this weekend and it lets the parents enjoy the festival fully."
In addition around 20 musical acts will be performing during the duration of the festival.
Entry for Bloom in the Bay cost $5 for adult and children under 12 are free. Garden and Art Trail ticket holders can also enter for free.
For more information visit: https://gardenandartfestival.co.nz/
More on SunLive...