All USA Day celebrates motoring icon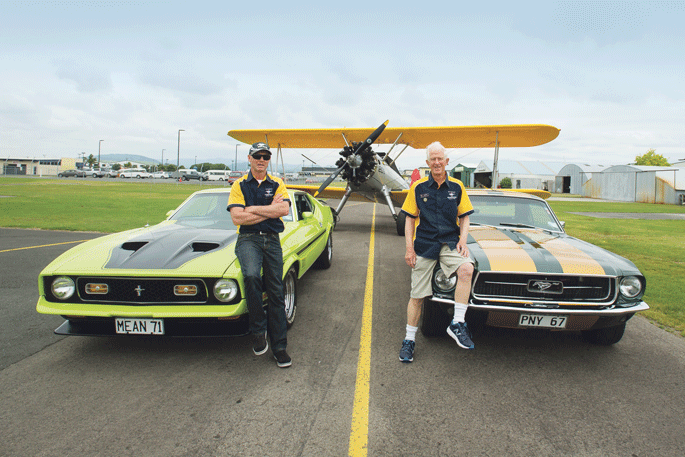 Ford Mustangs have lit up the silver screen since Steve McQueen's Bullitt in 1968, and this weekend enthusiasts can get up close to some of the most admired models in New Zealand.
The Bay of Plenty Mustang Owners Club, which was established in 2002 and boasts more than 100 members, will be out in force for Sunday's All USA Day.
And among the array of classic cars, John Hepburn's 1967 Notchback and David and Vanessa Thomson's eye-catching grabber lime 1971 Mach 1 are bound to attract some admirers.
Club president David, who has been involved for around seven years, says: "As a mechanic, I got to a point where I wanted a hobby car. I found a Mustang that was quite affordable and it grew from there. I now own four of them.
"You don't realise how much of a Mustang culture there is until you buy one.
"There will be a lot of Mustangs on Sunday, but you'll also see everything from classic Chevrolet Impalas to some unusual Pontiacs. The Corvette Club from Auckland normally comes down as well."
John is lauded as the club's oldest member at 80 years old, and he also enjoys a unique history with the much-loved brand.
"I got my first Mustang – a white convertible – in 1966," he says, "and drove 18,000 miles in three months all across North America.
"It's an iconic vehicle. The lines and the proportions are so classic and I don't think they can be beaten. I have a great emotional attachment that goes back over 50 years."
Sunday's event takes place between 10am-2pm at Classic Flyers, Jean Batten Drive, Mount Maunganui. Show cars are $5 including all occupants, while gate entry is $5 per person or $10 per family. Prizegiving is from 2pm and there's a gate-entry prize of a scenic flight worth $355.
The Bay of Plenty Mustang Owners Club is proud to support Tauranga Habitat for Humanity as this year's charity.
More on SunLive...