Ardern plays down South China Sea criticism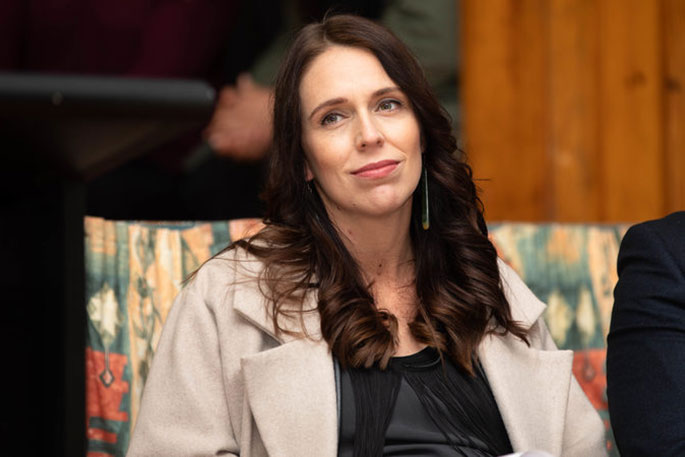 The Prime Minister has had a taste of sweet and sour in her final meetings at a regional leaders' summit in Singapore.
Jacinda Ardern held her two last meetings at a regional summit with Japan Prime Minister Shinzō Abe and Malaysia's 93-year-old leader, Mahathir Mohamad.
The 15-20 minute meetings, known as bilaterals, are usually chances for the two countries to talk generally about big issues which affect them directly, such as trade or agreements to co-operate in various activities, or to discuss broader regional and global issues such as security.
Journalists are often allowed to witness and film the opening handshakes and comments before the serious talk begins.
The meeting with Shinzō Abe had all the hallmarks of being genial, with him congratulating Ardern on the birth of daughter Neve, whom he called a "sweet baby girl", as well as making some flattering remarks about New Zealand's diversity.
"You are a symbol of a society where women shine," he says, adding to the banter with comment on the All Blacks recent rugby match in Japan.
However, the meeting with Mohamad was an altogether different affair.
After the handshakes, and a few welcoming remarks by the host, Ms Ardern, the veteran launched into pointed criticism of China's claims and actions in the South China Sea.
"Generally we are concerned at what's happening in the South China Sea," he says in low tones.
"Although New Zealand is quite far the South China Sea, what happens in the South China Sea will eventually have some effect on all the countries in the region."
As he talked of freedom of navigation and the need for international action to deter China, reporters strained to catch his words and some of the New Zealand delegation looked anxious about the comments.
Journalists watching the formalities were ushered out of the meeting.
Ardern later played down the comments saying they were not aimed directly at New Zealand.
"No, no, no, not at all what the Prime Minister of Malaysia said in our meeting was exactly the same as what he said in plenaries. It was not specific to us at all, it was merely just a discussion on his position on the South China Sea."
Ardern says New Zealand was not taking sides in the dispute over ownership of islands in the South China Sea, which were claimed by several countries.
More on SunLive...