One trapped in Pyes Pa crash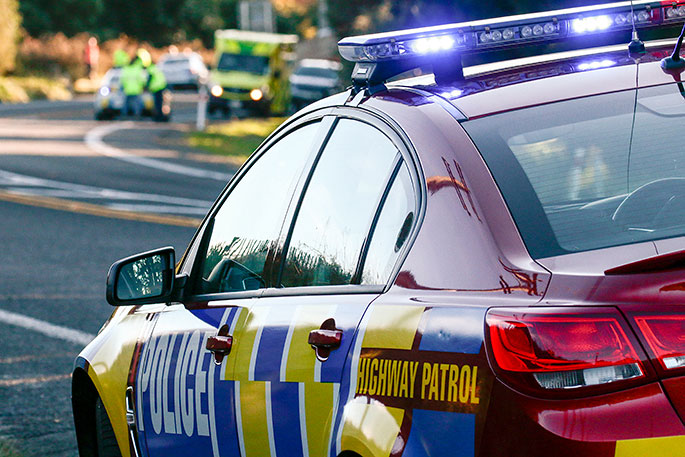 UPDATED: One person is trapped and others are seriously injured following a two car crash in Pyes Pa.
Neville McKay says he has passed crash on Pyes Pa Road at about 3pm.
"It's a serious one, there's someone trapped in the vehicle and there are multiple injuries.
"We had to stop because of cars turning, so we observed exactly what was going on.
"It's happened right by the funeral directors on the corner of Keenan Road and Pyes Pa road. One car is pressed hard up against a barrier and the other is crumpled in.
"A passenger of one of the vehicles is slumped hard against the windscreen and I would say they are trapped.
"It looks like someone has supplied a lot of towels and there's two ambulances and two fire engines on the way."
He says he was one of the first people at the scene.
"None of the emergency services had arrived yet when we passed as it had only just happened, but there were civilians helping.
"I go up that road twice a day and that corner by the school is dangerous."
He says the crash is partially blocking the road.
Police have confirmed they are at the scene and diversions are being put in place.
Earlier:
Reports are coming in of a crash on Pyes Pa Road.
A caller to the 0800 SUNLIVE news hotline says the crash is located at the intersection of Keenan Road.
"It looks pretty serious."
SunLive has contacted police for more information and will update this story as soon as we have more information.
At the scene?
Call 0800 SUNLIVE or email photos to newsroom@thesun.co.nz
More on SunLive...