Safety and fun top priority at Demo Derby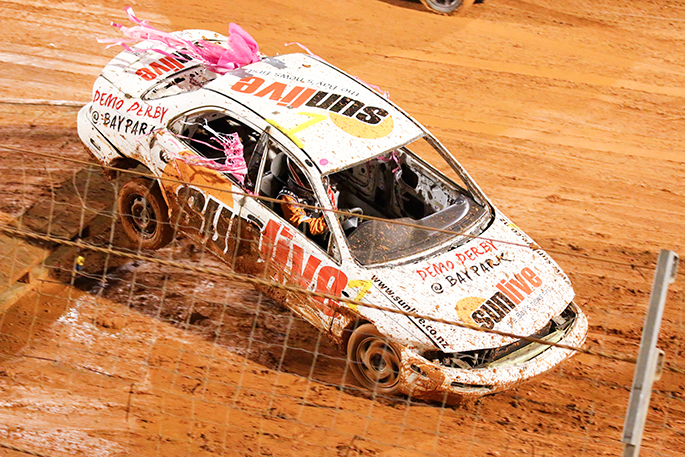 Although there will be a lot of smashing and bashing, safety is still a must to having a fun night.
Demolition derby is just like every speedway race, with certain safety rules and procedures put in place by Speedway New Zealand.
Baypark Speedway promoter Bernie Gillon says there will be fire crew and ambulance first responders on the infield as well as Speedway New Zealand referees and officials at tomorrow night's event.
People participating must wear safety equipment, such as a race helmet, gloves, overalls and covered-in shoes or boots.
"We also wet the track beforehand, because it slows cars down and if a car gets hit it will slip and slide more, which reduces the impact of the hit," says Bernie.
The cars also need to be geared up for a smashing. All derby cars have to have race car safety belts and all glass, plastic and flammables removed.
The doors must also be secured either by chains or welded shut, and a pole must be fitted behind the driver's seat bolted to the floor and the roof.
"In the event that a car rolls over, the roof won't cave in on the driver," says Bernie.
More on SunLive...