Students flummoxed by word 'trivial' in NZQA exam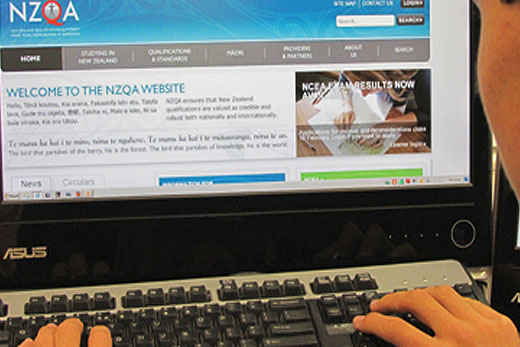 Year 13 students are worried they might fail their history exam because they didn't know what the word "trivial" meant.
The senior students have launched a petition asking for the essay to be marked based on students' own definition of the "unfamiliar" word. It has so far received more than 1300 signatures.
Students sitting the NZQA Level 3 History causes and consequences paper on Wednesday were confronted with the word in a quote from Julius Caesar: "Events of importance are the result of trivial causes."
Students were asked to analyse the extent to which they agreed or disagreed with Caesar, with reference to the causes and consequences of a historical event.
Taieri College student Logan Stadnyk is one of those who sat the paper and signed the petition.
He said he was "lucky" to understand the word, but at least half of his class didn't.
Now the students were worried they could be penalised.
Some of his peers thought trivial meant "significant", he said.
"Trivial isn't a word that you hear too frequently, especially not if you're in Year 13," he said.
A definition of the word should have been included in the exam, he said.
Chairman of the New Zealand History Teachers' Association, Graeme Ball, agreed.
He called the exam a "little bit of a snafu" on the part of NZQA, and said the language used in questions should be "accessible to all".
The exam was not testing comprehension, so it was "unfair" to make that part of the assessment, he said.
But should Year 13 students know the word "trivial"?
It was "debatable", he said. "I don't think we can make assumptions about what students should and shouldn't know at that level," he said.
A spokeswoman for NZQA said the language used in the question "was expected to be within the range of vocabulary for a NCEA Level 3 History student," but candidates would not be penalised for misinterpreting the word 'trivial'.
Four students had contacted NZQA about the exam, she said.
More on SunLive...