Ghillie-suit men on the loose in Tauranga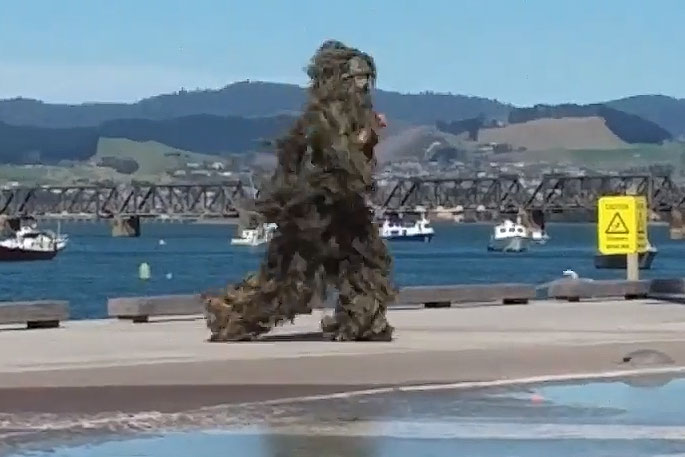 It's a suit designed to camouflage, but lately it's been standing out in a crowd.
Two people dressed in Ghillie suits have been spotted running rampant all over Tauranga bringing smiles and scares to people passing by.
The mysterious men in khaki green are believed to be called the Ghillie Boys and travel to different townships in New Zealand.
Tauranga resident Jack Miller, 14, who spotted them on the Strand recently, says the men came up behind him and gave him a fright.
"I was walking along and they jumped out of the bushes to scare me," says Jack.
"They told me they were called the Ghillie Boys on Youtube and they're going around Tauranga just for fun and trying to make others laugh."
He says this is the second time he has spotted the Ghillie Boys in Tauranga.
"They've been here a few times- I saw them out in Welcome Bay once."
Watch the video here.
More on SunLive...