Man admits to shooting BOP woman in the head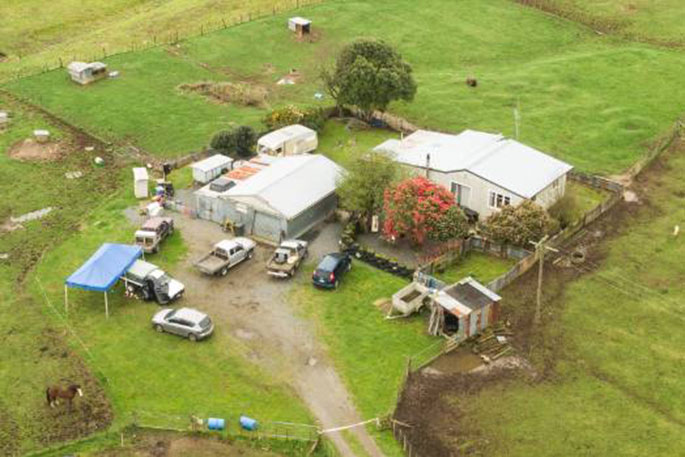 A man who killed his estranged partner by shooting her in the head at point-blank range had attended a relationship counselling session with her just hours earlier.
Ōtorohanga man Flint Wallace, 57, pleaded guilty to a single charge of murder when he appeared via audio-visual link in the High Court in Hamilton on Tuesday morning.
He and his victim, Bay of Plenty woman Leigh Kouhue Wallace, 50, had been in a relationship since 2014.
The relationship was a volatile one with the pair - who are first cousins - often separating for short periods of time and living in separate townships.
At the time of Leigh Wallace's death on August 31, she was living with other family in Whakatane while he remained in their home in Ōtorohanga.
That day she travelled to Te Kūiti with a family member to attend the counselling session with Wallace at his request.
About 12.15pm, after the session ended, the estranged couple left together in her Nissan ute.
What precisely transpired in the hours afterward is known only by them. The ute was seen parked in the entrance to a farm paddock on Rangitoto Rd in Te Kūiti for about four hours, during which time Wallace could be seen walking around the vehicle.
Leigh Wallace was seen getting into the ute about 5.30pm, and Wallace then drove it back to their home in Otewa Rd, Ōtorohanga.
At some time between 5.30pm and 6.45pm, Leigh Wallace was sitting in the passenger seat when Wallace, who was near the driver's side of the vehicle, pointed a .22 rifle to the rear of the right side of her head and fired.
The bullet entered the right side of the back of her head, killing her.
About 6.45pm, Wallace called a family member, telling them to come to the house, and that he had done something stupid.
After that call, he turned the rifle on himself, firing a single shot up under his chin and into his head.
Family members arrived at 7pm. Wallace was still alive. Police and ambulance were called and arrived there soon after 8pm. Wallace was transported to Waikato Hospital.
He was unable to speak to the police due to his injury, however when asked if he had shot his partner, he nodded his head.
The murder was the culmination of a series of incidents between the couple. In June 2017 Wallace had his firearms licence revoked by the police due to ongoing reported family harm incidents in which he had been described as the "primary aggressor".
Leigh Wallace had moved out of their home in July. At that time Wallace had been charged with assault and making threats against her. He had been granted bail on conditions, including that he not use violence or threats against her.
Wallace - whose neck was still covered in bandages at his Tuesday appearance - was remanded in custody to next appear for sentencing on December 13.
A large contingent of family members were in court for his appearance.
Justice Sarah Katz also issued him with his first strike warning, for serious violent offenders.
Wallace was represented in court by lawyer Thomas Sutcliffe.
More on SunLive...