Look before you leap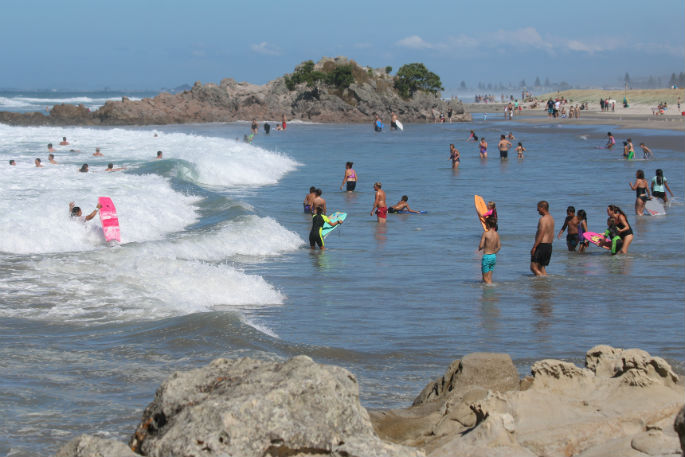 Health authorities are warning people to think smarter about water quality, ahead of the busy summer season.
The message comes as the weather begins to warm up, when the favourite kiwi past-times of swimming and collecting shellfish become more prevalent.
Toi Te Ora Medical Officer of Health Dr Jim Miller says while it is safe to do so in many of our local estuaries, beaches, rivers and lakes, it's important to know when it is not safe, how to recognise signs of water contamination, and where to find out about local warnings; ultimately minimising the risk of falling sick.
"The Bay of Plenty and Lakes region is a big place with lots of opportunities for using the water.
"Look before you leap; if the water looks discoloured, smells unusual, or if there is scum or leathery mats of black or brown algae on the surface of lakes or on the beds of rivers, swim or play somewhere else and don't eat shellfish from the area," he says.
"After rainfall, water is likely to be contaminated with animal faeces from rural and urban run-off. As a precaution, avoid swimming in rivers, streams, lakes or estuaries for 48 hours after heavy or prolonged rainfall.
"It is also best to avoid swimming and collecting shellfish near pipes or culverts which run down to a waterway where storm water is discharged, and near wharves and marinas."
Throughout summer regional, district and city councils keep a close monitor on the water quality of the region's bathing spots.
The water at the main lakes and rivers is tested regularly for bacterial contamination from human or animal faeces, and for the bacteria which cause blue-green algae or algal blooms.
If a recreational water site is found to be significantly contaminated with risk to public health, Toi Te Ora informs the public by issuing a health warning and the local council erects warning signs.
"Help keep your whānau free from tummy bugs, sore throats and skin infections this summer and look before you leap," says Jim.
Information on health warnings can be found through these channels:
More on SunLive...