Coroner links synthetic cannabis to deaths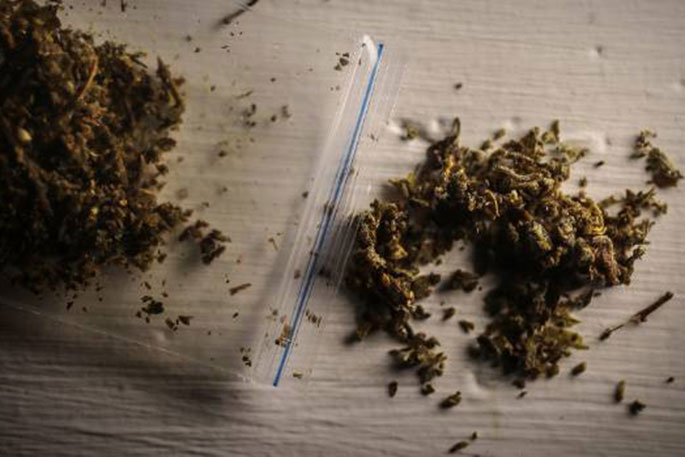 A woman who heard her friend was sleeping off a synthetic cannabis binge made a glib prediction which came true.
"Oh great that is the last thing we need, a dead guy in the van in the morning," she remarked.
The following morning her friend, Shannon James Thomas Coleman-Fallen, 29, was found dead in the back of a van.
According to the coroner's report into his death, he died after choking on his vomit while unconscious in the back of the van.
It was one of two inquests linking synthetic cannabis to a death released by the coroner on Friday - the other Taupō man Isaiah Terry McLaughlin.
His death was recorded as "likely caused or contributed to, by consumption of synthetic drugs".
Coroner Michael Robb's report into Coleman-Fallon's death is clearer on the role the drug played, noting Coleman-Fallon and another man, who cannot be named for legal reasons, had acquired synthetic cannabis and then stopped the van at a park to consume the drugs via a 'bong'.
"Both men then struggled to keep awake."
The report notes that when the second man awoke he found Coleman-Fallon "facedown in the back of the van lying on some building items".
"He spoke to Shannon and received a groan by way of response."
On returning to their shared address the van driver told his female friend that Shannon was drunk and wanted to "sleep it off".
That was when she made her 'dead guy in the van' comment.
She also revealed the van driver had requested Shannon come inside, "but the only response he received was a grunt and a snore".
It was at around 8.45am on September 17 last year that they then checked on Coleman-Fallon.
"[The van driver] gave Shannon a whack on the thigh and in doing so realised that Shannon's body was rigid," the report said.
"He saw that Shannon's face was blue, with vomit and blood over his face."
A post mortem found the cause of death as asphyxia due to aspiration of gastric contents with positions asphyxia.
"He had in essence asphyxiated on his own vomit and he lay with his face against the corrugated iron."
A toxicology analysis found traces of synthetic cannabis chemicals, low levels of alcohol and methamphetamine.
In his later statement to the police, the van driver said he did not attempt to wake Coleman-Fallon as he would "become angry if woken from a 'synthetic nap'".
Robb's second report, into the January 22 death this year of McLaughlin, outlines how the 30-year-old had visited his uncle in the wake of a family argument, where he appeared to be making fishing flies in a shed outside the property.
"His uncle checked on him a couple of times and Isaiah appeared to be sleeping in a deckchair in the shed."
Later, when his father arrived and along with the uncle returned to the shed, they found him slumped over a table.
"He was unresponsive and cold to the touch."
A post mortem uncovered the synthetic cannabis link.
"The presence of the synthetic drug was noted by the pathologist who recorded the fact that synthetic cannabinoids are associated with sudden death."
In both report's Robb repeats the recommendations of Coroner Gordon Matenga, made in the wake of an earlier synthetic cannabis-linked death.
The recommendations include a synthetic cannabis related harm reduction approach to reduce demand and supply, plus easier access to drug treatment.
He also recommended anyone who encounters someone they believe to have taken the drug to seek medical assistance immediately and anyone found collapsed should be shaken and roused, then placed in the recovery position.
A Coronial Services spokesperson said there had been 45-50 cases nationally, since June 1 2017, which provisionally appear to be attributable to synthetic cannabis toxicity.
More on SunLive...