A fountain, roses and the weather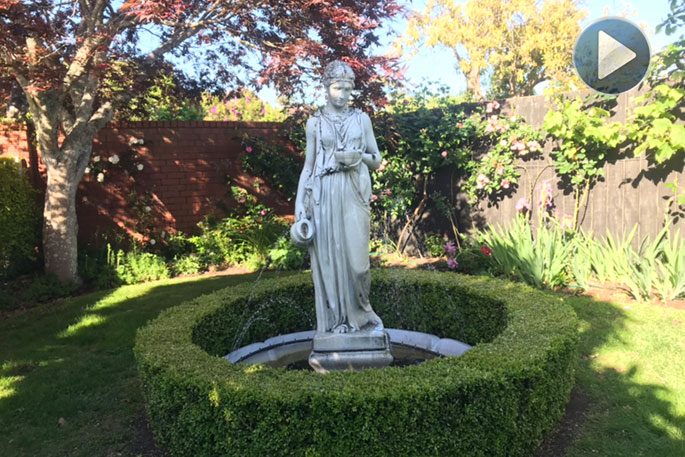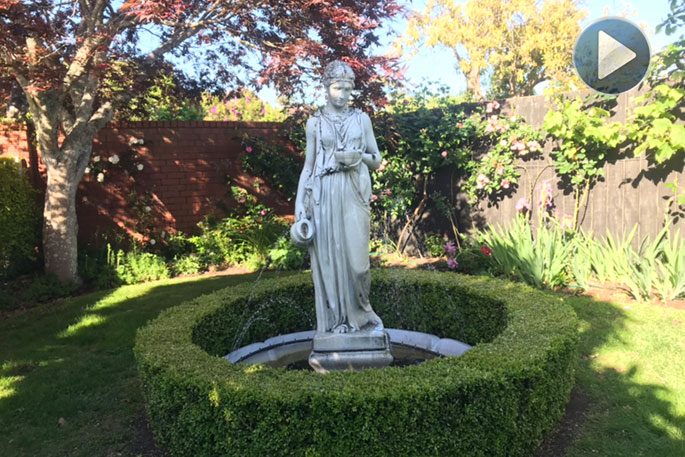 Click the image above to watch the video
SunLive weather is brought to you today by the Bay of Plenty Garden and Art Festival which begins on November 15. Today's mystery garden is located in Te Puna.
In today's weather forecast we are expecting a cloudy day with possible drizzle. There may be a period of rain during the night with northerlies dying out.
It's a one-clothing layer day today with a high of 20 and an overnight low of 12 degrees. Humidity is 91 per cent.
High tide is at 8.50am and low tide at 2.50pm (Tay Street). There's a sea swell of 0.2m and sea temperature is 16 degrees. Sunset tonight is at 7.53pm.
If you're going fishing the next best fish bite time is between 6.30 and 9.30pm.
On this day in NZ history in 1769 Captain Cook observed the transit of Mercury. James Cook helped his astronomer Charles Green observe the transit of Mercury at Te Whanganui-o-Hei (Mercury Bay), Coromandel Peninsula.
In 1920 the White New Zealand policy was introduced. The Immigration Restriction Amendment Act 1920 required immigrants to apply for a permanent residence permit before they arrived in New Zealand.
In world history on this day in 1799 Napoleon Bonaparte participated in a coup and declared himself dictator of France. In 1848 the first U.S. Post Office in California opened in San Francisco at Clay and Pike streets.
In 1906 President Theodore Roosevelt left Washington, D.C., for a 17-day trip to Panama and Puerto Rico, becoming the first president to make an official visit outside of the United States.
In 1918 Germany was proclaimed a republic as the kaiser abdicated and fled to the Netherlands.
In 1938 Nazis killed 35 Jews, arrested thousands and destroyed Jewish synagogues, homes and stores throughout Germany. The event became known as Kristallnacht, the night of the shattered glass.
In 1965 Roger Allen LaPorte, a 22-year-old former seminarian and a member of the Catholic worker movement, immolated himself at the United Nations in New York City in protest of the Vietnam War.
In 1965 nine northeastern states of the USA and parts of Canada went dark in the worst power failure in history, when a switch at a station near Niagara Falls failed.
In 1967 NASA launched Apollo 4 into orbit with the first successful test of a Saturn V rocket.
In 1972 bones discovered by the Leakeys pushed human origins back one million years. In 1983 Alfred Heineken, a beer brewer from Amsterdam, was kidnapped and held for a ransom of more than $10 million. In 1989 the Berlin Wall was opened after dividing the city for 28 years.
In 1994 the chemical element Darmstadtium, a radioactive synthetic element, was discovered by scientists in Darmstadt, Germany. In 1998 the largest civil settlement in US history was levied: 37 brokerage houses were ordered to pay $1.3 billion to NASDAQ investors to compensate for price fixing.
Today is the birthday of Edward VII, King of England, who succeeded his mother Victoria in 1901. Born in 1841, he once said "No, I shall not give in. I shall go on. I shall work to the end."
To get involved in activities around the Bay of Plenty, please check out our What's on page.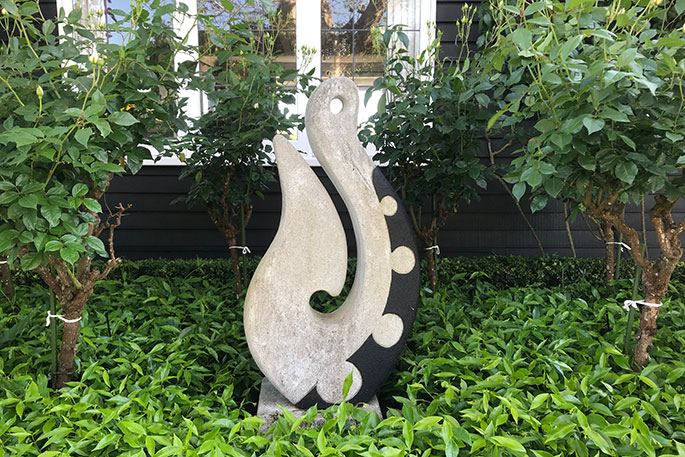 SunLive weather is brought to you today by the Bay of Plenty Garden and Art Festival, and features one of the 70 beautiful gardens on the Garden and Art Trail.
Festival trail opening times: 9.30pm – 5pm Thursday November 15 to Saturday November 17; 9.30am - 3pm Sunday November 18.
Bloom in the Bay (Tauranga Historic Village) opening times: 9am - 9.30pm Thursday November 15 to Sunday November 18.
To find out more go to the Garden and Art Festival website.
Have a great day!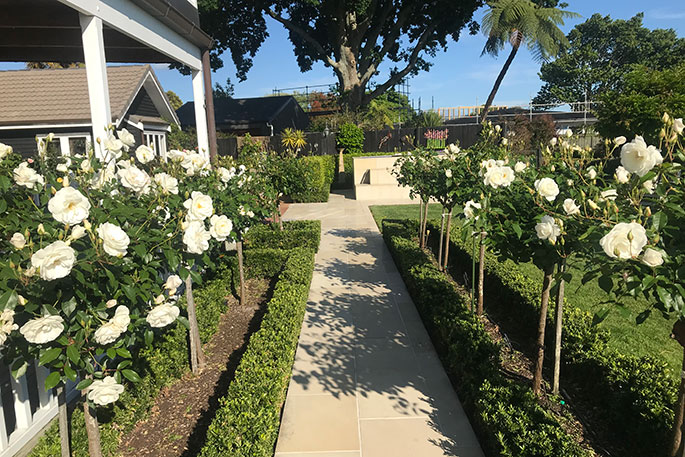 More on SunLive...