Opening the farm gates in Pyes Pa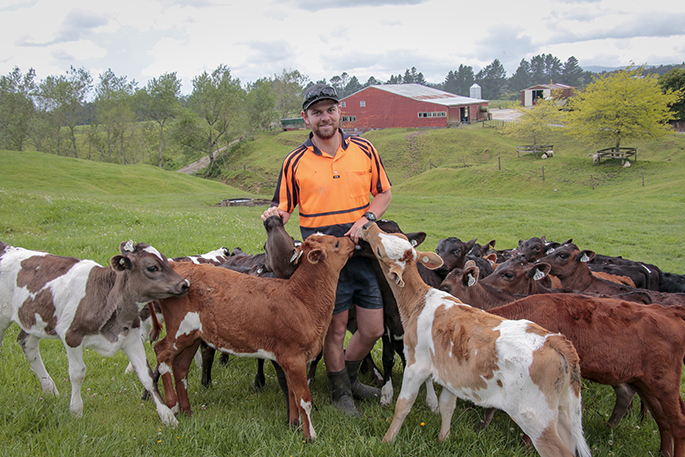 When sharemilkers Reece and Tash Cox open up their gates to a sold out crowd on Sunday, their main goal will be to educate the public on the agriculture industry.
The Pyes Pa-based farm is participating in Fonterra's Open Gate scheme.
The Open Gates scheme is about getting people to talk about the health of New Zealand's waterways.
Farmers care about the problem and want to share what they are doing to help fix it. The easiest way to show everyone that they have been working on, is to invite the general public to come and see it for themselves.
"It gives people opportunity to come and see a day to day running of a dairy farm. It gives people the opportunity to see where their milk comes from, and for kids to get out of town for the day," says Reece.
"The biggest thing is showing people what is actually happening on a farm and for people to come out and have a look for themselves."
This is the first time Reece and Tash are participating in the Open Gates scheme, with the only other time their farm has been opened up is for class trips from the local schools.
"It's a pretty big attraction for people. It's a surprise but then it's pretty good to hear that they've got a lot of interest in it and want to see what's going on," says Reece.
"It's good for us in the industry that we are able to showcase what we are doing on the farm, not just what you see in the media, because unfortunately it doesn't always show the better side."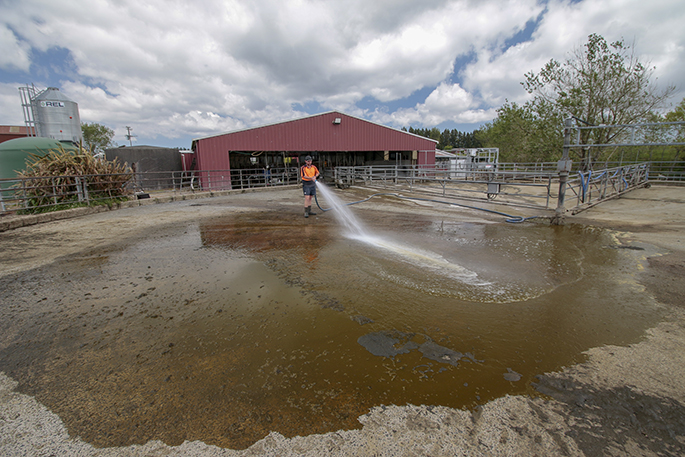 With gates people open to a sold out crowd of more than 700 people, Reece says it may be a struggle being able to logistically manage all those people, but they will be constricted to an area of the property of where they are able to go.
The public will get to walk around parts of the farm and get up close and personal with the cows.
"The cows will be fairly close to where they will be walking and calves will be getting fed. They will be able to wonder through the cowshed, and have a look around, feel the cups and things like that."
Reece says the while some cows might get brought back into the shed to get milked as part of a demonstration, because he cows are milked once a day in the morning, they wouldn't be comfortable if he brought them back in during the afternoon.
"Our plan at the moment is to bring a few cows in during the afternoon, so we are able to show people how it happens, but alternatively we will have a screen running of normal milking, so people can watch what a normal milking looks like."
"We have an area that we will set up so people can wonder down and have a look at the cows and have a look at the planting, and the things that we have done."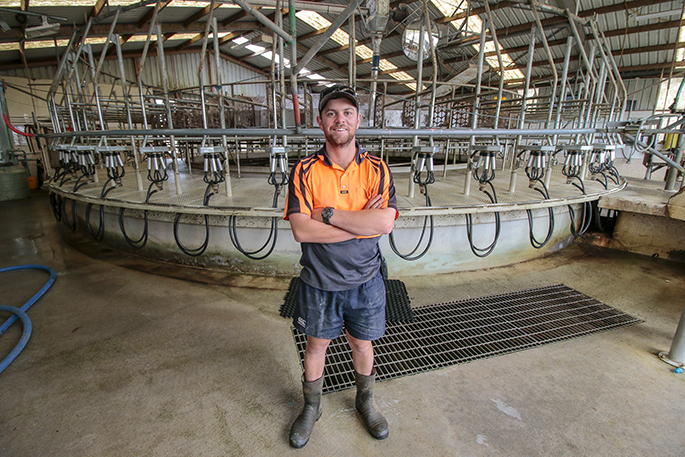 "I think giving people the opportunity to come out and see for themselves and makeup their own mind up rather than just the thing they hear third hand or what they see on TV."
"What we can take out of it, is if we can close the gap between the urban and rural divide, because New Zealand is a massive agricultural country."
"So if we can put a few smiles on kids' faces for the day, then we will be pretty happy."
For more information about the farm and the Fonterra Open Gates Scheme, click here: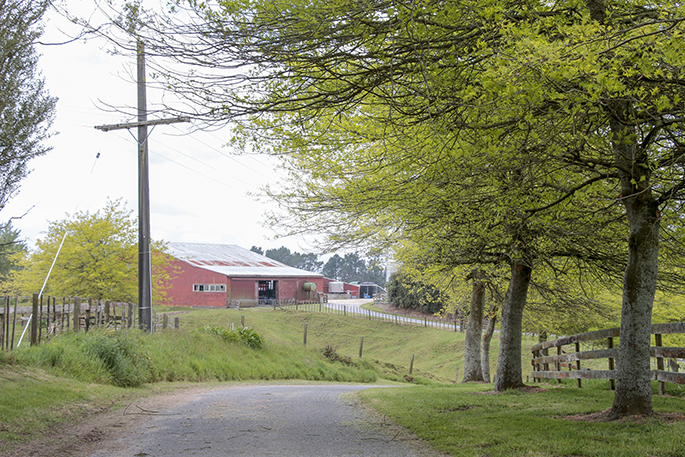 More on SunLive...