King in the Ring returns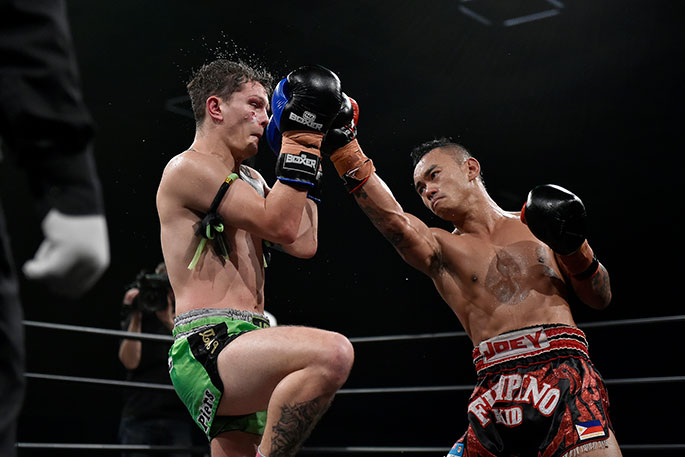 Combat sports fans will be circling the calendar and clearing their schedules this week in preparation for Friday's King in the Ring 62kg lightweight tournament.
The event, scheduled to take place inside Auckland's Barfoot & Thompson Stadium, will be the final King in the Ring tournament of 2018.
This latest edition of the tournament, like its predecessors, will shine a spotlight on some of the nation's finest stand-up martial artists.
The evening will feature the always exciting and unpredictable eight-man knock out tournament alongside a pair of Trans-Tasman clashes and an 84Kg super fight.
In the eight-man competition, defending champion and WKBF Lightweight Champion Joey "The Filipino Kid" Baylon is shaping up as the name to beat. The 23-year-old took home the crown in 2016 and with over fifty career bouts, will be the most experienced fighter out of the eight competing.
This will be Baylon's fifth King In the Ring tournament and despite being a veteran of the competition Baylon said to Newsie, "it doesn't get any easier," when it comes time to hit the gym and begin his preparation.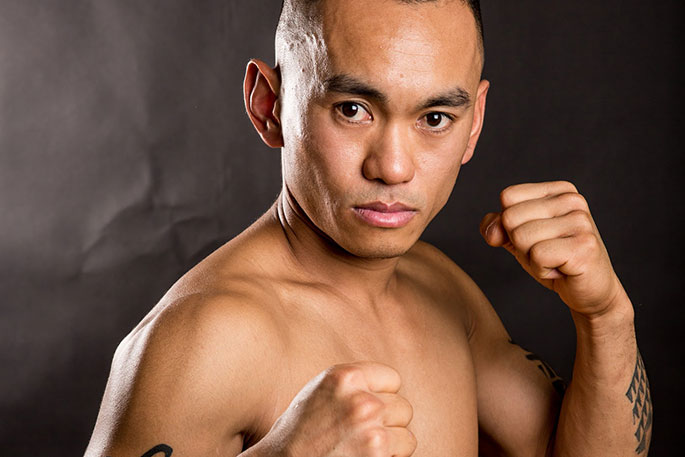 Joey Baylon. Photo: King of the Ring.
Baylon, who trains out of Elite Thai Kickboxing, is wide awake to the fact that almost all the fighters he will face on Friday are title holders in their own right.
With such a talent-rich line-up on display, one brief lapse in focus from a fighter can see their night end in the blink of an eye.
Running alongside the knockout tournament will be the two highly anticipated Trans-Tasman matchups.
The first of the two bouts will see New Zealand WKBF Heavyweight Champion Fou "Fabulous" Ah-Lam going to head to head with Australian Patrick Dittrich.
Ah-Lam, no stranger to King in the Ring fans, made the final of the 92Kg tournament in 2016 and can expect to have a supportive and vocal local crowd behind him when he steps into the ring.
The night's co-main event will be a title bout between two of Australasia's best.
New Zealand's Kelly "The Warrior Princess" Broerse will take on Lara Ahola in a five-round contest for the WKBF Featherweight South Pacific title.
Broerse, who is the WKBF NZ Featherweight Champion earned her title shot by securing victory at the Lethal Ladies four-woman knock out tournament back in June.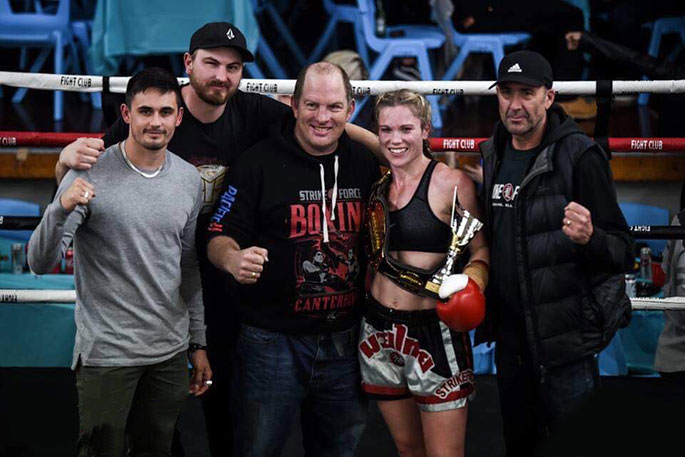 Broerse – celebrating her Lethal Ladies victory. Photo: Calden Jamieson Photography Courtesy of Lethal Ladies.
Founded by former fighters Michelle Batchelor and Rochelle Stroh, Lethal Ladies was created as a means to showcase the depth of talent that exist in New Zealand's female ranks.
"I don't think that being in New Zealand should stop anybody from getting those international fights, it's about building that credibility and having the opportunity to fight international opponents, "Batchelor said in the lead up to this week's event.
Batchelor, a multiple-time world kickboxing champion, is familiar with both Broerse and Ahola and is expecting fireworks when the first-round bell sounds.
"I know she [Ahola] is a good strong fighter and it's a very well-matched fight. Both are come forward fighters, and I know that both will want to mix it up and it will be a very entertaining fight."
A recently released Vice documentary captured both the Lethal Ladies tournament and its build-up and is available to view on Vice's website.
The full King in the Ring card will screen live on Sky Sport 4, at 7:30 PM and should be considered as appointment viewing for all New Zealand sports fans.
More on SunLive...