GMA urges public to look at 'other side' of gaming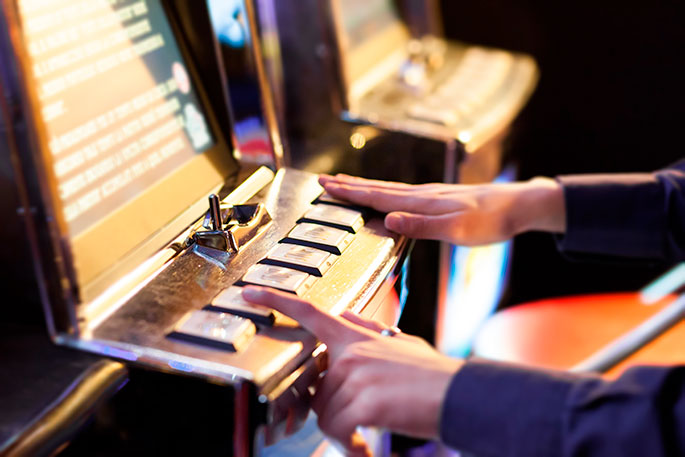 Sports clubs and community groups are being urged to have their say at the upcoming Tauranga City Council gambling venue policy review.
Clubs and community groups currently receive about $14.07 million a year from the gaming machines located in the district's gaming venues, says the Gaming Machine Association of New Zealand.
"The gaming funding generated is used to support sports clubs such as the Mount Maunganui Junior Football Club and the Tauranga Hockey Association; the Royal New Zealand Foundation of the Blind; local youth development programmes including Blue Light Venues; local schools; and even the local lifeguard service," says GMA New Zealand spokesperson Bruce Robertson.
"These organisations find the funding extremely valuable and there is little publicity around the benefit that comes from gaming grants."
He urges community groups to make a submission to council detailing what they have been able to achieve with the funding obtained, and in his own submission asks council to retain the current population-based gaming machine cap.
"The Council have commissioned a comprehensive social impact assessment. The assessment concludes that a cap, rather than a sinking lid, is appropriate for Tauranga, given the city's low problem gambling risk profile."
He says erosion of the community funding infrastructure is leading to more and more grant applications being declined, due to a lack of available funds for distribution.
"The New Zealand National Gambling Study noted the problem gambling rate had remained the same over the previous 10-15 years, despite gaming machine numbers decreasing."
Bruce says any further reduction in the local gaming machine offering may lead to a migration of the gambling spend to offshore internet- and mobile-based offerings.
"While it is illegal to advertise overseas gambling in New Zealand, it is not illegal to participate in gambling on an overseas-based website or mobile phone application.
"Offshore-based online gambling poses considerable risks because it is highly accessible, being available 24 hours a day from the comfort and privacy of your home.
"In contrast to gaming venues, offshore-based online gambling does not generate any community funding for New Zealanders, no tax revenue is generated for the New Zealand Government, and no contributions are made to problem gambling treatment providers via the problem gambling levy."
Last month, Community and Culture Committee chair Terry Molloy made a call to review the city's gambling venues police.
He says although some proceeds from gambling get returned to the community through funding to sports clubs, community organisations or the racing industry, the effect of gambling on the social and economic wellbeing of our community is something Council should mitigate as much as it can.
"It is important that we as a Council do whatever we can to manage this, so that Tauranga can be safe, resilient and healthy, with successful and thriving communities."
In contrast to GMA, he is in support of the sinking lid approach.
"This approach will still enable people who wish to participate in responsible gambling to do so, but we hope that it will make access somewhat more difficult.
"We think that this reflects what the community wants as well. We asked residents last year whether they wanted us to review the rules around gaming machines in Tauranga, and nearly two thirds of responses indicated a preference to reduce the number of machines over time.
"This formal consultation will test this further and help us make a final decision."
Public consultation on the draft Gambling Venues Policy 2019 is currently open, and the community is invited to have their say at www.tauranga.govt.nz/gambling by Friday, November 16 2018.
More on SunLive...