Woman critical after Te Kaha dog attack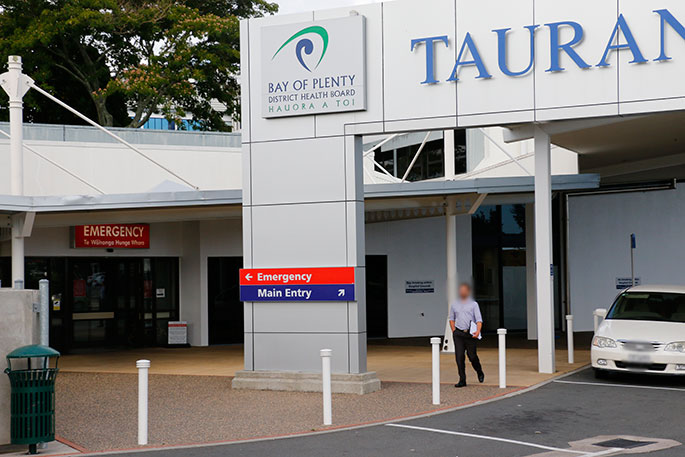 A woman is in a critical condition in Tauranga Hospital after being mauled by three of her brother's dogs.
The 60-year-old Ōpōtiki woman suffered deep cuts to her head, neck, abdomen and legs during the attack on Friday at a family home in the small township of Te Kaha, in the eastern Bay of Plenty.
She was flown to Tauranga Hospital where she is currently in a critical but stable condition, says a hospital spokesperson.
The three dogs involved in the attack have been seized by Ōpōtiki District Council and are currently being held at the pound, says Ōpōtiki Mayor John Forbes.
He understands the dogs - a two-year-old Rottweiler cross; a two to three-year-old Staffordshire bull terrier cross; and a nine-year-old bulldog cross - belonged to the woman's brother.
"It is a serious dog attack by dogs that are well known to her, which is a huge pity."
"It's a small community here and we really feel these things. I have a huge amount of sympathy for the family and those associated with her. We're just doing the best we can in a terrible situation."
He also understands the woman is "not doing well" after the attack that happened on Friday morning.
She was taken to the Te Kaha Medical Centre on State Highway 35 at the time of the attack, by a friend where she received medical treatment.
From there the Tauranga-based Trustpower TECT Rescue helicopter flew the woman to Tauranga Hospital in a critical condition.
Police confirmed they received a report of a dog attack at a private residence in Te Kaha at 12.37pm on Friday.
Enquiries are ongoing, a police spokesperson says in a statement.
None of the dogs were registered, says John.
All dogs in New Zealand over the age of three months must be registered by law.
"In our community a lot of dogs are held for hunting, so it's not unusual for people to have a number of dogs."
Under law they would be held at the pound for the period of seven days pending legal processes, he says.
"We always have to assure ourselves that we are undertaking our regulatory responsibilities as best we can."
Prior to the attack the community board had been looking at the dog control policy and having "conversations" around the management of dogs, he says.
"People talk about accidents but more often than not someone has had a lapse in judgement which has led to cars hitting power poles.
"With dogs we have to be careful not to say it's an accident. We need to look closely at what's going on with dog breeds, ownership management and training of dogs as it seems to be more prevalent nationally."
There were certainly some challenges for communities such as Te Kaha in taking more ownership around the issue, he said.
"We want to try and ensure these things never happen, or are kept to a minimum."
More on SunLive...