A showcase of the Waldorf ethos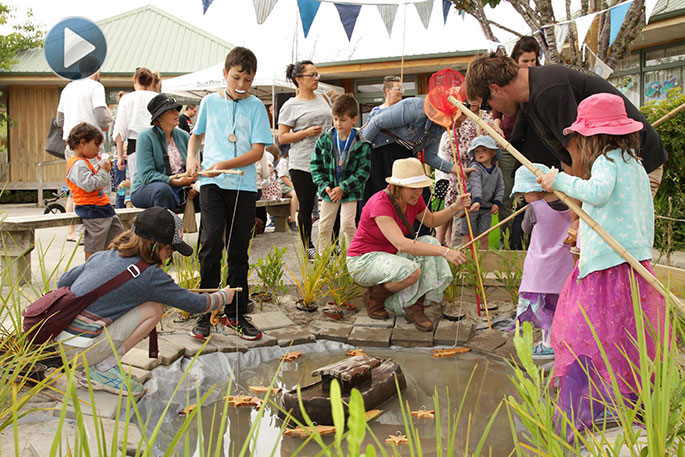 A hugely popular fair, capturing the essence of childhood and the uniqueness of Tauranga Waldorf School will be held this weekend.
Tauranga Waldorf School is hosting its fair and open Day in Welcome Bay this Sunday November 11 from 10am-3pm.
The event, which attracts families from as far as Waikato, Rotorua and Auckland, promises a showcase of the Waldorf ethos, with visitors set to experience a special fair flair with favourite stalls such as stack a crate, candle dipping and catch-a-rat.
New stalls have been implemented this year including a relaxing lavender footbath and a fire pit feast where damper is cooked and popcorn is popped on an open fire.
At the center of the fair is the main stage showcasing talent from the school and beyond, including local talent EmRiver.
"A range of gourmet treats will be on-hand including Indian fusion, an Asian noodle cart, Mexican, Spanish, Gourmet Sausages, crepes and mouth-watering raw treats," says fair co-ordinator Meg Grawburg.
"In addition there will be handmade crafts and artisan stalls perfect to stock up on unique Christmas gifts."
The fair follows the schools environmentally friendly aim of generating zero waste, with 4.1kg in 2016 and just over two kilograms of non-recyclables generated last year (less than one per cent of total waste).
"Fair visitors are warmly invited to bring a reusable cup with them for the purchase of drinks at the fair. Help us achieve this feel-good goal of reducing our environmental footprint", says Meg.
In addition to enjoying the fair, visitors can also view a Waldorf classroom and speak with teachers about what makes a Waldorf education unique.
Tours will be offered of the school grounds, including the farm and the details of the Omata Stream replanting project.
The Tauranga Waldorf School Fair and Open Day will be held Sunday 11 November from 10am - 3pm at 364 Welcome Bay Rd, Welcome Bay.
More on SunLive...