Woodland garden and the weather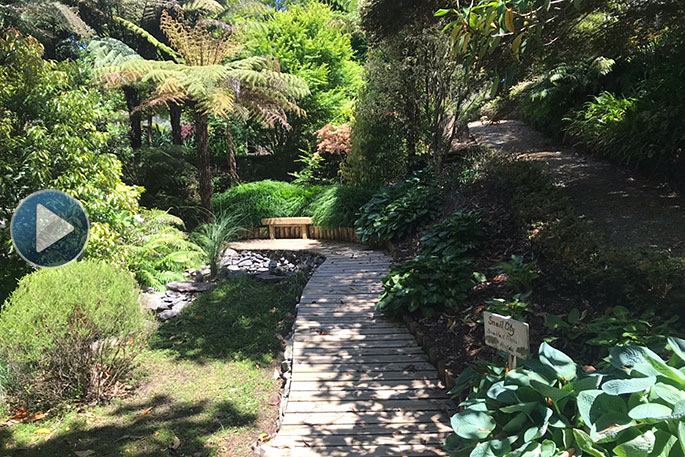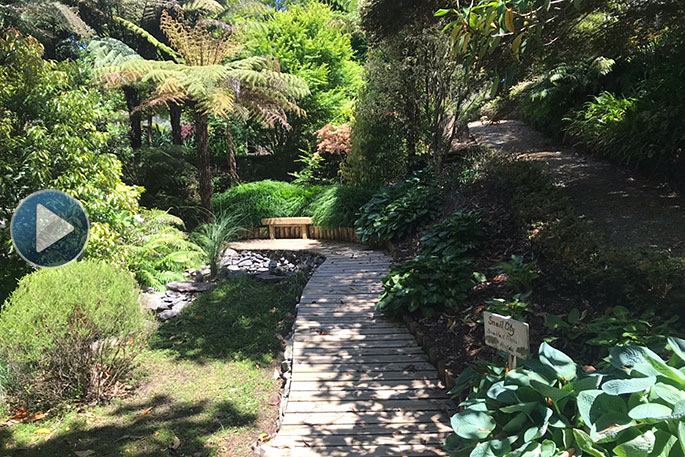 Click the image above to watch the video
SunLive weather is brought to you today by the Bay of Plenty Garden and Art Festival which begins on November 15. Today's mystery garden is located in Te Puna and features a shady stream path through natural bush.
In today's weather forecast we are expecting a fine day with northerly breezes in the afternoon.
It's a three-clothing layer day today with a high of 22 and an overnight low of 10 degrees. Humidity is 79 per cent.
Low tide is at 12.20pm and high tide at 6.30pm (Tay St). There's a sea swell of 0.2m and sea temperature is 16 degrees. Sunset tonight is at 7.50pm.
If you're going fishing the next best fish bite time is between 11am and 1pm.
This day in NZ history in 1908 Prime Minister Sir Joseph Ward ceremonially opened the North Island main trunk railway line by driving home a final polished silver spike at Manganuioteao, between National Park and Ohākune.
In world history on this day in 1429 Henry VI was crowned King of England. In 1812 the first winter snow fell on the French Army as Napoleon Bonaparte retreats form Moscow. In 1860 Abraham Lincoln was elected the 16th president of the United States.
In 1917 the Bolshevik "October Revolution" led by Vladimir Lenin and Leon Trotsky, seized power in Petrograd. Also in 1917, after three months of agonizing combat, the Canadians took Passchendaele, the small Flemish village around which the battle raged.
In 1999, Australians rejected a referendum to make the country a republic.
Today is the birthday of Adolphe Sax. Born in 1814, he was the inventor of the saxophone. It is also the birthday of actress Sally Field, winner of an Academy Award and three Emmys. Born in 1946, she once said "It took me a long time not to judge myself through someone else's eyes".
To get involved in activities around the Bay of Plenty, please check out our What's on page.
The Bay of Plenty Garden and Art Festival features 70 beautiful gardens on the Garden and Art Trail.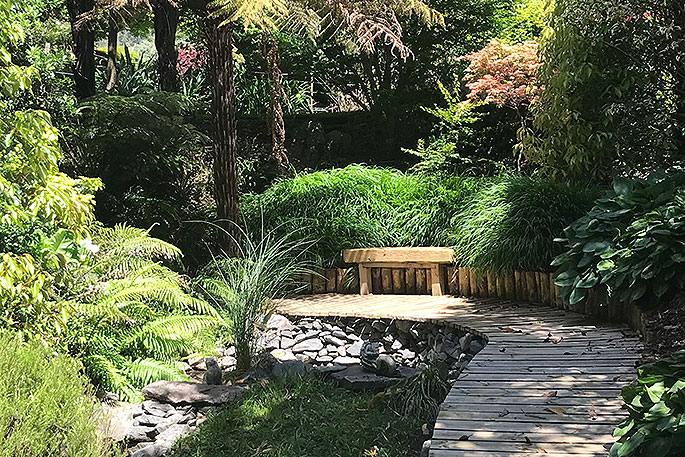 Festival trail opening times: 9.30pm – 5pm Thursday November 15 to Saturday November 17; 9.30am - 3pm Sunday November18.
Bloom in the Bay (Tauranga Historic Village) opening times: 9am - 9.30pm Thursday November 15 to Sunday November 18.
To find out more go to the Garden and Art Festival website.
Have a great day!
More on SunLive...