All of NZ's coastline is at risk - Faafoi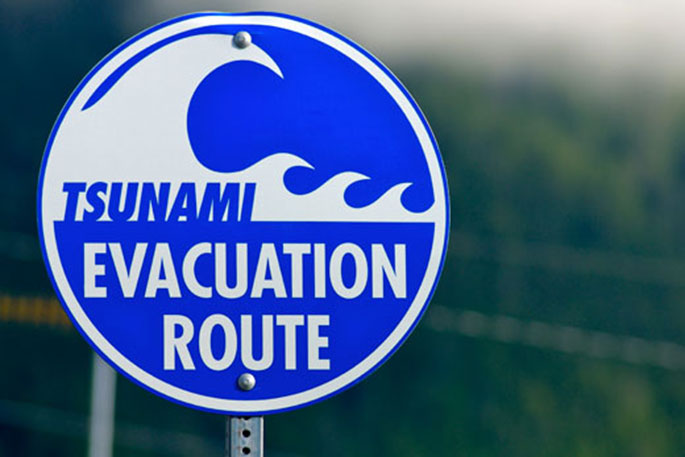 People living on along the coastline are being warned to check their evacuation routes as the country marks World Tsunami Awareness Day today.
Civil Defence Minister Kriss Faafoi says today is an opportunity for New Zealanders to find out more about tsunami and how to prepare for them.
"All of New Zealand's coast line is at risk of tsunami. For most of us that means we live near, or visit places that are at risk. So we all need to know the right action to take.
"World Tsunami Awareness Day is a good time to learn more about your tsunami risk, know how to prepare and to update your plan to keep your family safe."
Kris advises people to check out the tsunami evacuation zones for their area and make sure they know where to go, whether at home, at work or out and about.
"Plan and practise your evacuation route on foot or bike.
"Make sure you know the natural warning signs of a tsunami. Local source tsunami generated close to the New Zealand coast may arrive in just minutes. If you feel a long or strong earthquake, don't wait for an official warning – if it's long or strong, get gone."
While the Long or Strong, Get Gone advice is vital for felt earthquakes, not all tsunami will be preceded by a felt earthquake – including some that originate close to New Zealand.
For example, tsunami can be caused by volcanic eruptions or landslides, and recent research from GNS Science has shown that earthquakes generated in the Kermadec Trench may not be felt strongly, but could generate a tsunami that may arrive in as little as an hour.
In such scenarios, warnings will be issued as soon as a tsunami threat is identified to ensure that the public have earliest possible notice to self-evacuate.
"This is why it's important to know the different ways to stay informed if there is an emergency. Know which radio stations to listen to, which websites and social media to follow, get to know your neighbours, and check whether your phone can receive Emergency Mobile Alerts."
The latest tsunami evacuation zone maps for Tauranga, Mount Maunganui and Papamoa can be found here.
More on SunLive...