Selwyn Ridge School choir wins regional comp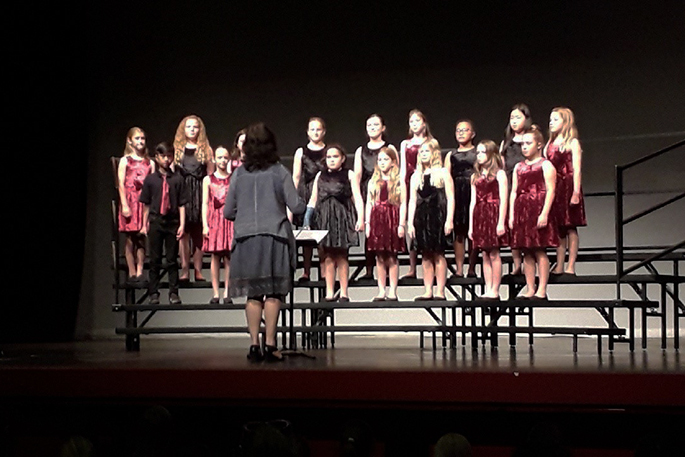 Selwyn Ridge Primary School choir has won the regional choir competition for 2018.
The choir, made up of 17 children from Selwyn Ridge Primary School is known as The SRP Singers.
They competed in the NZ Choral Federation Kids Sing regional competition for the Waikato and Bay of Plenty, held at Southwell School in Hamilton.
This is the third year the school choir has entered the competition, and the third year it has won.
"The first time we took part was in 2016 when we had a combined choir with Welcome Bay School," says school music teacher and conductor of the choir Andrea Meredith.
"We won it then as the combined choir. Then last year and this year we competed as Selwyn Ridge and won both times."
Fourteen choirs performed at the 2018 competition, coming from both intermediate and primary schools.
Selwyn Ridge Primary School won the trophy for 'Best Contributing School'. A contributing school has students from Years 0 – 6.
"We had to sing three songs," says Andrea. "The first song was a test piece called 'The Moon'. The second song was a NZ song."
Andrea and the choir chose 'Language' by Annie Crummer for the NZ song entry, with Andrea creating her own arrangement of the piece.
"And the third song could be a free choice, so I chose 'Summer of '69' and did my own arrangement for it."
The SRP Singers had a pianist backing two of the songs, with teacher Steve Ancell playing guitar for 'Summer of '69'.
Other local schools competing in the regional competition were Bethlehem College Intermediate and Aquinas College Junior Choir, both intermediate choirs.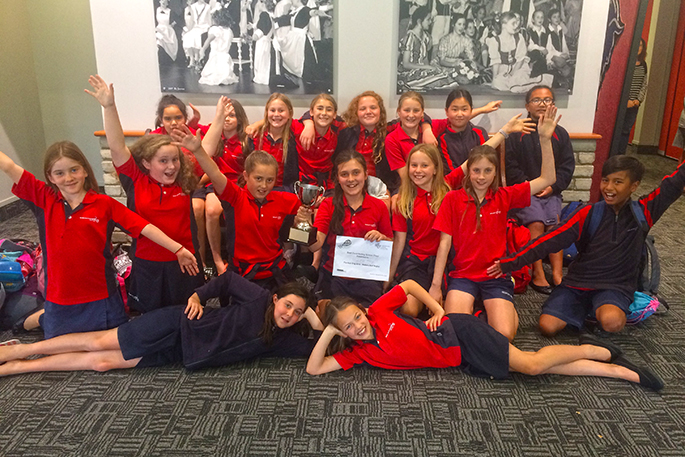 Back row from left to right: Tepaea Brooke, Amelia Gemming, Macy Anderson, Ruby Peddle, Baylee Peterson, Trelise Chote, Yoon Yang, Summersiale Taruia.
Second row from left to right: Poppy Hatch, Kitty Coyle, Lily Milner, Sophie Denham, India Keam, Emily Orr, Iro Angell.
Front row from left to right: Navaeh Brewer, Heather Billinghurst.
More on SunLive...