Pick of the bunch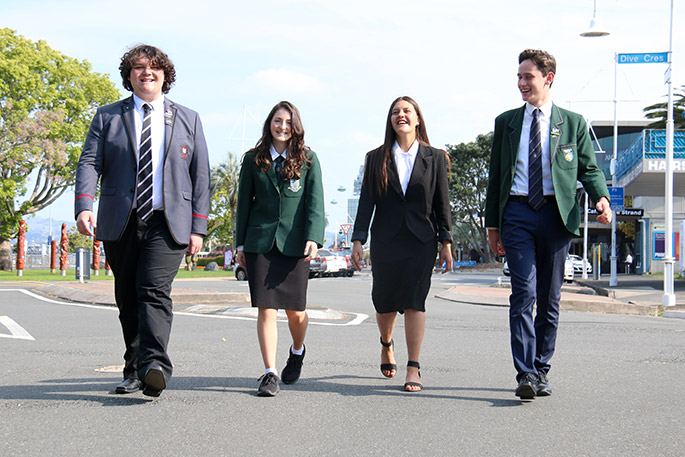 They're the future of this country, and they're making sure their voices are heard loud and clear. Meet this year's Bay of Plenty Youth MPs for Todd Muller, Jan Tinetti, Simon Bridges and Angie Warren-Clark.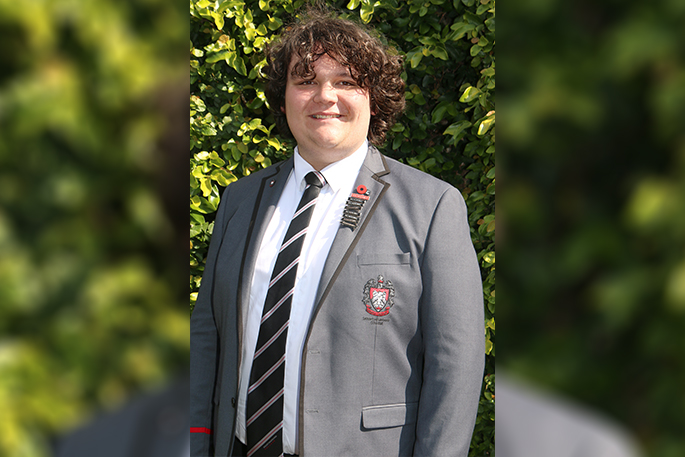 Changing the status quo - Samuel Taylor, Todd Muller's Youth MP
He's not afraid to door knock his way up the voting system, and by a very close call, Samuel Taylor has been elected, by public vote, as MP Todd Muller's Bay of Plenty Youth MP for 2019.
The 16-year-old from Mount Maunganui College has always been eager to take up the position, having sent an application to the Youth MP Election when he was only 13-years-old. However, this year his application wasn't rejected.
"I sent in an application when the last Youth MP Elections were running three years ago," says Sam, "and I so wanted to be a part of it all.
"But I was only 13-years-old, so unfortunately the conditions said I couldn't apply."
This year, Sam submitted a cover letter about himself - an 800 word essay on 'Do you think 120 MPs for New Zealand is too many?', and also worked his way up the voting system by getting the public to vote for him on Facebook.
"I enjoy door knocking," says Sam. "I went out with Todd during the election last year and it was good to get back out there again and see a few familiar faces."
He says he first became interested in politics when he went down to Wellington on a school trip to visit parliament five years ago. They had a couple of MPs come and talk to them, but it was Winston Peters in particular who inspired Sam to get involved.
"He talked about how he was a lawyer, and that he just got tired of not really being able to do anything as a lawyer. I always wanted to get into law, so it kind of spoke to me as an opportunity to change society for the better."
It's not just one man's job, but while he is Youth MP, Sam says he would like to encourage young people to get more involved in politics.
"There's a huge lack of interest," he admits, "and even if they're interested in politics, I think it's got a lot to do with people who don't think they can change anything."
He says he thinks one of the biggest things that may shift their interest is the Mental Health inquiry.
"I know a lot of people have summited to that because it's obviously a relevant and topical issue for young people," he says.
"I think if they see that changes are going to be made, then that will really show people that we can make a difference if we try.
"People who say you're not entitled to a view because you're not old enough or because you don't have any experience or pay rates, are the people who I think are preventing people from getting engaged in politics."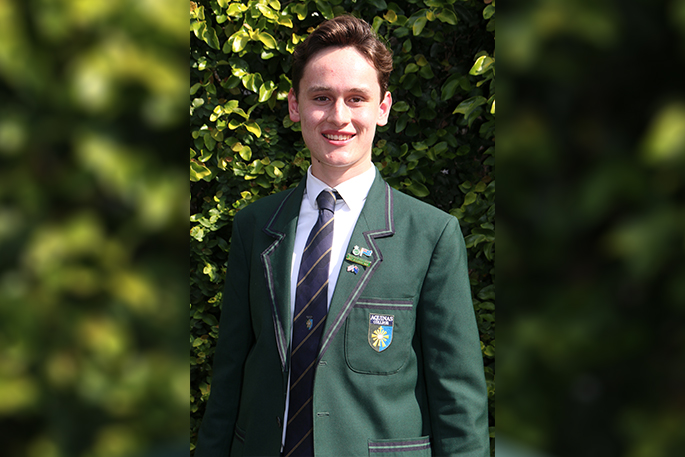 Right, left and back again - Ben Sokimi, Simon Bridge's Youth MP
He can often be found watching the proceedings of the house on TV rather than doing his homework. But it's all in good spirit, because Ben Sokimi is paving his future with the power of knowledge.
The 17-year-old from Aquinas College has recently been selected to represent Simon Bridges as Youth MP for 2019.
And this isn't the first time he has been in close quarters to an MP for the National Party. At six-years-old, Ben remembers wandering around former Bay of Plenty MP Tony Ryall's house.
"I made friends with Tony Ryall's son," says Ben, "and slowly I was exposed to the world that Tony operated in.
"Eventually I got involved in campaigning for the 2008 election and 2011 election, and it sort of just escalated from there."
For this year's Youth MP Elections, Ben was required to submit an 800-word which asked: 'Do you think 120 MPs for New Zealand is too many?'
He was then interviewed by Simon's team, where he made it onto the shortlist along with three others.
Ben says he sees the role as a great opportunity to work with the National Party leader and gain further experience in political matters.
"I'm really pleased and extremely honoured to be Simon's Youth MP," he says, "because I understand that there was a lot of applicants. To get that position - such a sought after position – is really humbling."
Despite learning about the National Party at such a young age, Ben has only just decided which party fits him best.
"I've had a National government all of my politically conscious life, so I wondered what the other people were like and thought I ought to campaign for Labour just to give them a chance," says Ben. "But in all honesty, I don't like the results that we've had so I've switched back. You could say I've gone from right to left and back again."
Ben is currently campaigning for an upgrade to State Highway 2, better transport within the city and nationally and improving the lack of housing in New Zealand.
Although he has a passion for politics, Ben says when he finishes school he wants to do a degree in public relations.
"I have an interest in media as well," he says, "so I'm looking at doing a degree in public relations and then hopefully getting on the team of an MP, perhaps working a communications or policy advisor and then eventually standing for government when I've got more life experience.
"I've kind of always known where I'd be heading."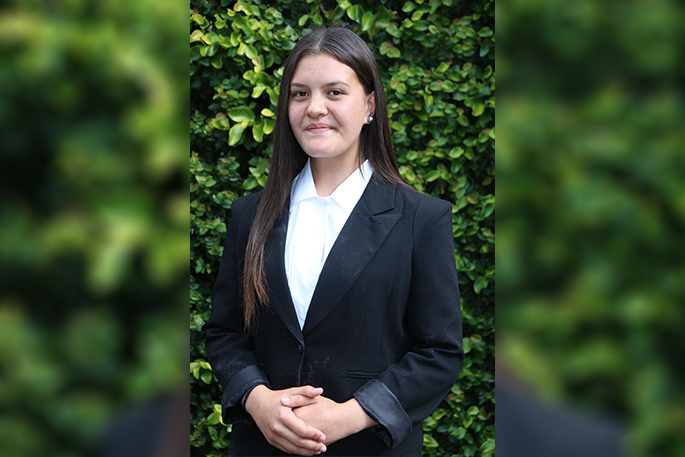 Making their voices heard - Noelene Tewhakaara, Jan Tinetti's Youth MP
Communities are a familiar thread that bring people together and support one another through tough times.
Noelene Tewhakaara has always been tightly connected to her whenua, and believes their voices aren't always being heard.
The 17-year-old from Katikati was selected to represent Jan Tinetti as Youth MP for 2019, after submitting an application with information about her personal interests, what she has done for the community and where she sees herself in the future.
"I believe being part of Youth Parliament is a huge opportunity that will help me to get where I am going," says Noelene.
"It wasn't the politics that interested me, it was more the youth side. I've always wanted to help out youth and the people in my community."
She says her interests are in social justice, youth work, law, and mental health and addictions, which stem around Maori development.
"At a young age I witnessed the rights and the treatment of Maori people being challenged in my community," says Noelene.
"The majority of Maori that I went to school with have either been expelled or have dropped out, and I used to feel like I was going down the same path."
While at school, Noelene put together presentations and solutions around challenges facing Maori in education and presented them to a mental health and addiction panel. She also presented these findings to the Western Bay Council and Katikati community committee.
She says after this experience, she was even more motivated to raise awareness of the challenges Maori face.
"I think more voices should be heard," says Noelene. "That's not really a popular thing, but there's a difference between being heard and being listened to."
Noelene is currently doing a NZ certificate in Foundation skills level 2 at Toi Ohomai, which is an alternative to NCEA level 2.
"My dream since I was younger was always to become a lawyer, but since I've started attending the Windermere Toi Ohomai campus it's opened up more doors and opportunities.
"I know my Youth MP position will as well."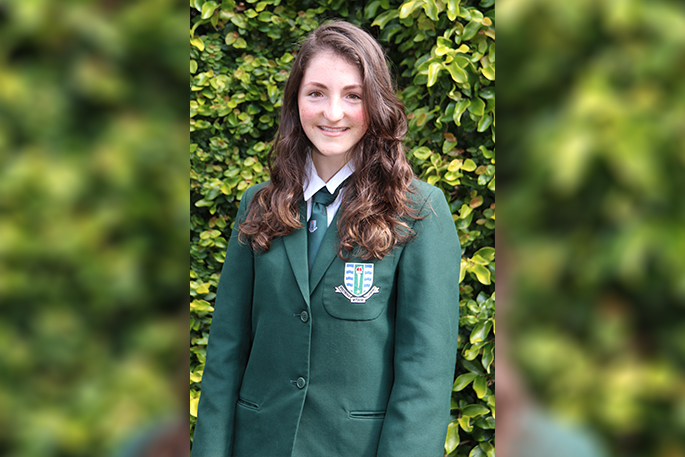 Debating the debated - Makayla Wadsworth, Angie Warren-Clark's Youth MP
She never thought she'd want to get into politics, but with an enthusiasm to have her opinions heard and a natural talent for speaking, Makayla Wadsworth is the perfect pick.
The 17-year-old from Otumoetai College was interviewed by Angie Warren-Clark via telephone on October 12. A week later she was told she had the position as Angie's Youth MP for 2019.
"As a kid, I thought 'I'm never going to do that' because you'd always hear bad things about politicians," says Makayla.
"But it was once I heard that you could create positive change for young people that I decided to get involved.
"I'm really grateful for the opportunity, and this is something not a lot of people get to experience."
She says all of the candidates also met at Tauranga City Council, where they were required to give a speech around their concerns facing the youth of New Zealand.
Makayla was asked who her favourite MP was and why, as well as how she feels about abortion and whether or not it should be in the crimes act.
"I've done debating for the Bay of Plenty, so I kind of knew a lot about the issue discussed," she says. "But I had never done it in that setting, where you're by yourself and you have to explain your own personal views."
Makayla believes mental health needs to be represented better in New Zealand - not because there needs to be more services, but because there needs to be more research conducted into the causes of mental health.
"From a young person's perspective, my peers and I feel a lot of pressure regarding our future – especially when you hear about housing prices and pollution and always being under constant assessment," she says.
"I feel like that pressure induces a lot of anxiety and depression."
She says she also believes people should be more connected to their community. Makayla was a mentor this year for the Graeme Dingle Foundation, which allowed her to meet different kinds of young people as well as helping with Arms of Angels.
"It wasn't until I started doing charity work that I was even aware of the poverty in Tauranga," she says. "I feel like volunteering should somehow be added into the education system."
More on SunLive...