More than $50,000 for Tauranga community groups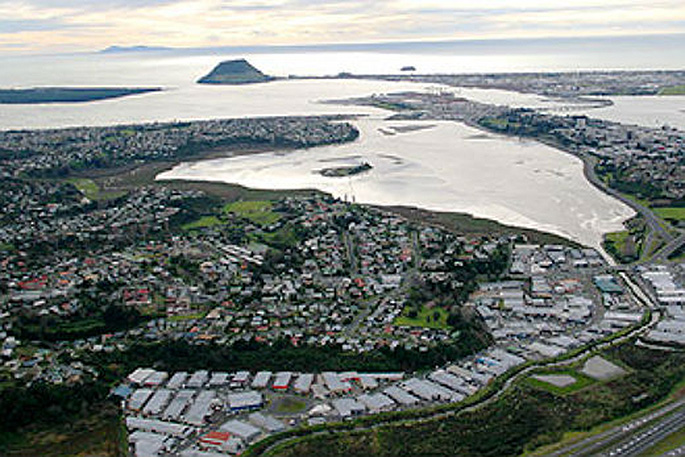 Community groups in and around Tauranga has received $53,455 in funding in the last quarter.
Groups from Whangarei to Southland, and places in between, also received funding to a total of $3.310 million in grants from The Southern Trust to support their programmes in the third quarter of 2018.
The Southern Trust, one of the country's leading gaming trusts, released figures on Tuesday October 23, showing community groups that received grants between July 1 and September 30 2018.
The grant allocation by region in the third quarter of the year was:
Auckland 160,137.00
Central Otago District 13,867.00
Christchurch City 791,579.00
Dunedin City 124,917.00
Hamilton City 117,420.00
Horowhenua District 105,810.00
Invercargill City 286,704.00
Kaikoura District 58,370.00
Nationwide 164,850.00
New Plymouth District 141,900.00
Opotiki District 63,050.00
Queenstown-Lakes District 199,788.00
Rotorua District 256,270.00
South Taranaki District 4,000.00
South Waikato District 67,200.00
Southland District 37,997.00
Tararua District 40,000.00
Taupo District 39,970.00
Tauranga City 53,455.00
Timaru District 97,965.00
Waikato District 90,914.00
Waimakariri District 169,300.00
Waitaki District 17,787.00
Whakatane District 86,320.00
Whangarei District 120,255.00
Total 3,309,825.00
Community groups in and around Taurnaga that recived funding were:
Tauranga City Alzheimers New Zealand Inc 625.00
Tauranga City Anglican Diocese of Waiapu - St Johns Anglican Playgroup 800.00
Tauranga City Bay Of Plenty Golf Inc 1,000.00
Tauranga City Bay of Plenty Western Riding Club 1,500.00
Tauranga City Catholic Diocese of Hamilton 2,000.00
Tauranga City Christians Against Poverty 2,000.00
Tauranga City Empowermentnz Charitable Trust 2,600.00
Tauranga City Enrich + Spectrum Energy Trust 3,750.00
Tauranga City New Zealand Water Polo Association 2,000.00
Taurangatauranga City Papamoa Amateur Swimming Club 3,000.00
Tauranga City Pyes Pa Road School 1,500.00
Tauranga City Tauranga Bmx Club 5,000.00
Tauranga City Tauranga Croquet Club Inc 1,000.00
Tauranga City Tauranga Musica Incorporated 3,000.00
Tauranga City Tauranga Old Stars Inc 4,000.00
Tauranga City Tauranga Regional Multicultural Council Inc 2,500.00
Tauranga City Tauranga Squash Club 5,000.00
Tauranga City Tauranga Synchronised Swimming Club Inc 2,700.00
Tauranga City Upper Central Zone of Nzrl Inc 2,000.00
Tauranga City Wairakei Kindergarten 2,480.00
Tauranga City Youth Development Trust Western Bop 5,000.00
Tauranga City Total 53,455.00
The Southern Trust CEO and Trustee Karen Shea says significant grants in the three months included $150,000 for the New Zealand Olympic Committee to help fund the Olympic Ambassador programme, $75,000 for the Rotorua Community Hospice Trust and $30,000 each to The New Zealand Aids Foundation, and Upper Central Zone of New Zealand Rugby League.
Other activities funded included $30,000 for the Kiwi can and Career Navigator programmes run by the Youth Development Southland Regional Trust, $25,000 to the Royal New Zealand Ballet tour of The Nutcracker to Auckland and Christchurch, a $15,000 contribution to New Zealand Breast Cancer Foundation for costs of the Pink Star walking in Christchurch, $18,000 to Gymsports New Zealand for medical services and AV equipment for 2018 Champs in Tauranga and $15,000 to Christchurch's Parkview Primary School for purchase and installation of a playground.
"Partnerships with venues across New Zealand provide funds to assist community organisations the length and breadth of the country. The Trust is consistently receiving more applications for funds than there are funds available in the majority of areas," says Karen.
Community organisations anywhere in New Zealand can apply for funding from The Southern Trust. The Trust continually reviews applications with most processed within 20 working days. Requests larger than $30,000 are reviewed at monthly Board of Trustees meetings.
Community organistions considering applying for funding should call The Southern Trust funding team on 0800 4 CHARITY.
"Our team can easily advise on application criteria, which can save organisations a lot of time."
More on SunLive...