Bay planning project takes top honours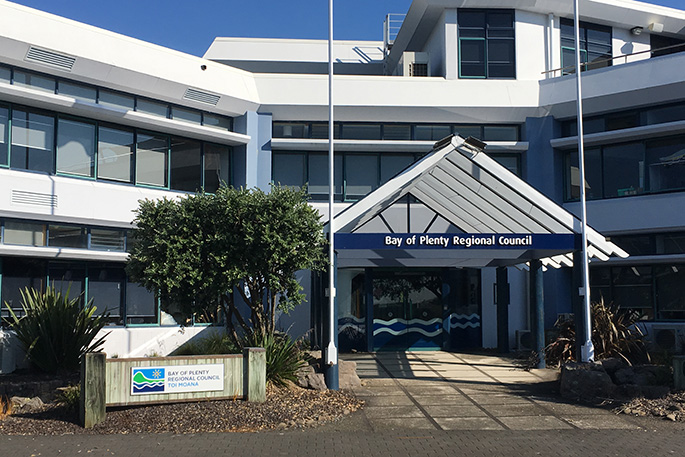 A Bay of Plenty planning project has landed top honours in an international planning award.
Innovative risk-based planning and engagement for natural hazards, by the Bay of Plenty Regional Council, was named overall winner in The Commonwealth Association of Planners inaugural Awards for Outstanding Planning Achievement in the Commonwealth.
While CAP has existed for more than 40 years and represents more than 40,000 planners and allied professionals, the awards themselves are new.
The CAP Awards for Outstanding Planning Achievement in the Commonwealth champion the very best examples of planning practice in the Commonwealth.
It aims to share outstanding planning practice, demonstrate the role of planners and planning in creating resilient and sustainable communities and promote planning as a tool to improve societal well-being.
The inaugural awards attracted entries from across the Commonwealth, which were then whittled down to a shortlist of eight entries (five of these from New Zealand). The Bay of Plenty project was announced the overall winner.
The project is a risk-based approach for managing natural hazards in the Bay of Plenty. Its development incorporated evolving national guidance and innovative community engagement, and also addressed the needs of stakeholders.
The CAP judges praised the entry's thorough and innovative approach and its recognition of diversity, engagement and the need for simplicity.
They also noted the relevance of the project in the context of climate change, hazards and other resilience challenges across the Commonwealth.
"Great planning skills were displayed and their story was well told," they say.
Another New Zealand project was also recognised and awarded one of two commendations at the CAP awards.
The Te Tai Tokerau Papakainga Toolkit project is a guidance tool to help Maori land owners navigate the planning process when doing papakainga housing developments on ancestral land.
This project was a collaboration between Barker and Associates, the Far North District Council, Kaipara District Council, Northland Regional Council and Whangarei District Council.
The Bay of Plenty project had earlier won the New Zealand Planning Institute's 2017 Best Practice Award for District or Regional Plans, while the Toolkit project won a 2018 best practice award for non-statutory planning.
"We are very pleased to have two local planning projects receive such high international recognition," says chief executive of the New Zealand Planning Institute David Curtis.
"It's a great vote of confidence in the work being done here and sets an example to other planners throughout New Zealand. This is especially important as it was the first time the awards have been made. The bar has been set, and it is very high."
More on SunLive...