BOP snare Howell Family Cup in rep cricket opener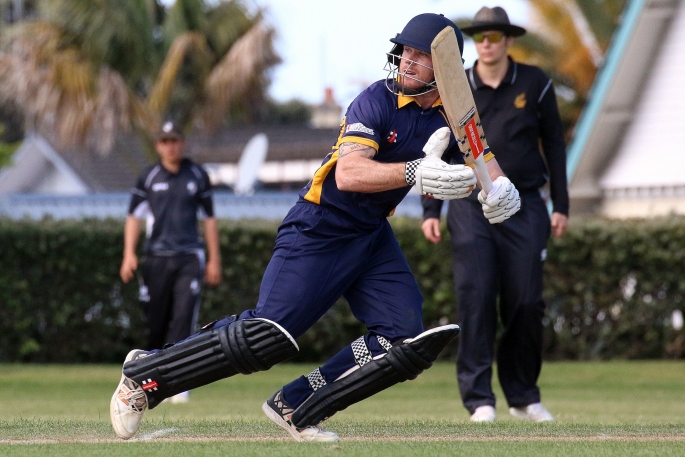 Victory over Hawkes Bay in Sunday's 50-over tie at Tauranga Domain has given Bay of Plenty a winning start to their representative summer, and the inaugural Howell Family Cup after the teams split their two T20 engagements on Saturday.
Equally importantly the 2-1 series win was just the hard pre-season hitout Bay of Plenty were looking for, and a good opportunity to introduce a number of promising youngsters to the next level of cricket.
The weekend started well for them when they restricted the visitors, who had chosen to bat after winning the toss, to 135 for four in their 20 overs in Saturday's first T20.
The Bay of Plenty top order then cruised to a comfortable nine wicket victory, with a 114 run opening stand from veteran all-rounder Jono Boult and newly-contracted Northern Districts player Sean Davey.
Boult, who made his Bay debut back in 2004, blasted an unbeaten 75 off just 42 balls. When Davey went for 36, newly-appointed captain Joe Carter joined Boult and contributed 20 as the pair eased through to the target one ball into the 16th over.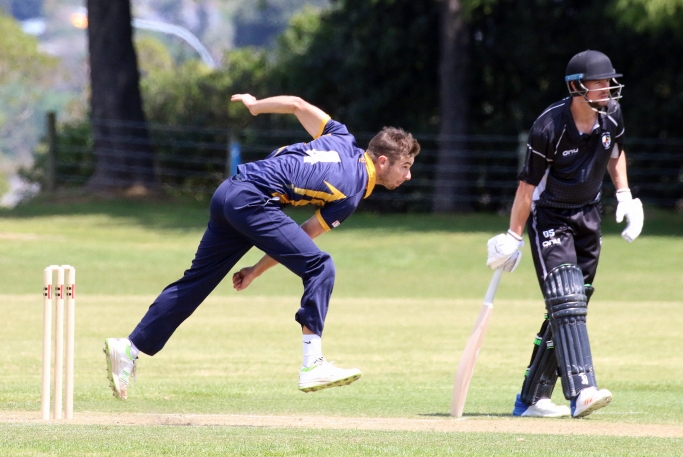 Bay of Plenty's Sean Davey
The hosts decided to carry their run-scoring momentum into the second T20, batting first after winning the toss.
Former skipper Peter Drysdale and Ben Musgrave combined to take them through to 49 for the first wicket before Hawkes Bay knocked over Drysdale, Brett Hampton, Henry Collier and Musgrave in quick succession.
Carter and Boult then came together again and each reached 50 while steering the home side through to what looked a highly defendable total of 178.
But Hawkes Bay's Dean Foxcroft, batting at three, had other ideas, blasting an unbeaten century off just 53 balls. While wickets fell around him he set about smashing six fours and eight sixes as he lifted his side to a six wicket win.
With the series balanced at one match apiece Bay of Plenty produced a tidy bowling display in Sunday's deciding 50 over match to roll the visitors for 207 inside 46 overs.
A breezy 94 run second wicket partnership between opener Steven Crossan and Carter then put them on track to reach the modest target of 208.
At 174 for four, with Davey and Musgrave looking comfortable, the result looked done and dusted, but a hatrick to Hawkes Bay's Joe Field quickly changed that.
Davey was the first to go, cutting straight to point, before Field produced two superb deliveries to defeat teenagers Tim Pringle and Ben Pomare, bowled and LBW respectively.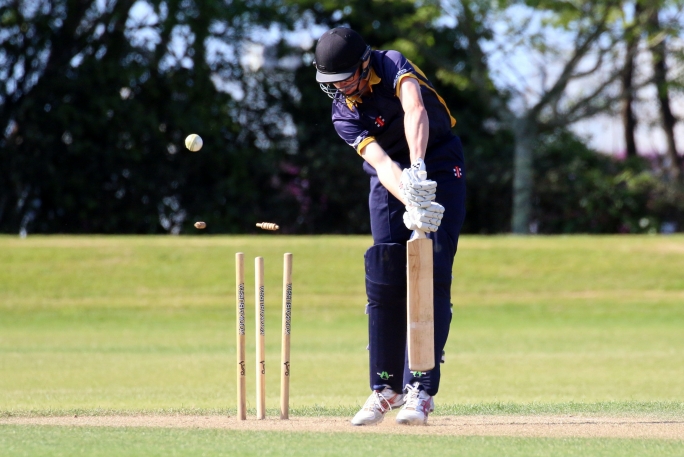 Tim Pringle recieved an unplayable delivery to become the second wicket of Hawkes Bay paceman Joe Field's hatrick
Calm descended again on the Tauranga Domain however when their fellow Tauranga Boys' College student Taylor Bettelheim joined Musgrave to take them through to the target.
Bay of Plenty v Hawkes Bay Pre-Season at Tauranga Domain
T20 game one, Saturday:
Hawkes Bay 135/4 (Jake Smith 67, Cullum Hewetson 27) lost to Bay of Plenty XI 137/1 (Jono Boult 75no, Sean Davey 36, Joe Carter 20no)
T20 game two:
Bay of Plenty XI 178/4 (Jono Boult 58no, Joe Carter 52no; Angus Schaw 2/22) lost to Hawkes Bay 179/4 (Dean Foxcroft 100no, Jake Smith 32no)
50 over match, Sunday:
Hawkes Bay 207 (Bayley Wiggins 41, Angus Schaw 35, Cullum Hewetson 24, Jayden Lennox 24; Dale Smith 3/43, Peter Drysdale 2/9, Sean Davey 2/41) lost to Bay of Plenty XI 210/7 (Joe Carter 53, Ben Musgrave 42no, Stephen Crossan 40, Peter Drysdale 30; JFA Field 3/15, Dean Foxcroft 2/47)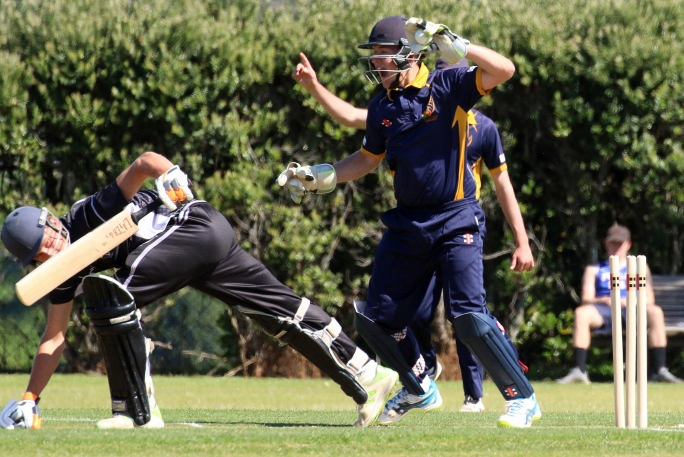 Wicketkeeper in Saturday's T20s, Blair McKensie, appeals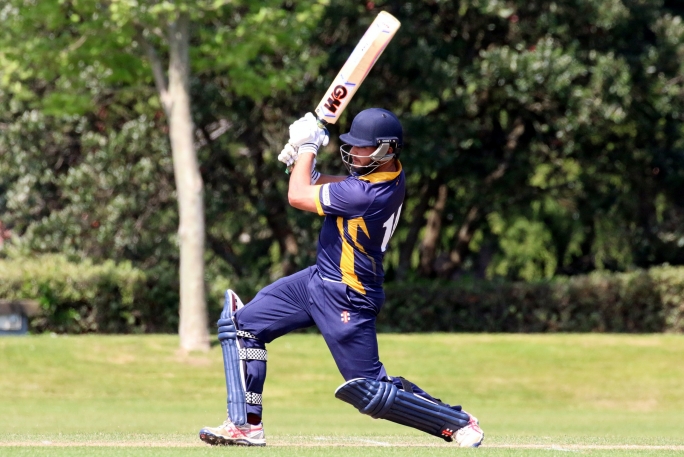 Opener Steven Crossan goes big in Sunday's 50 over match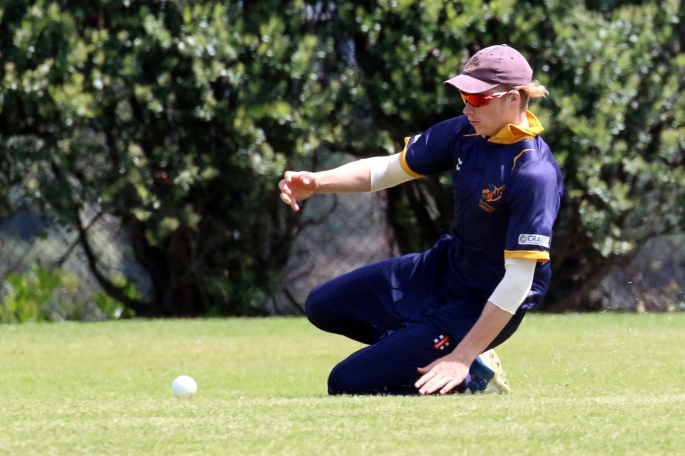 Fergus Lellman was one of the promising young players for Bay of Plenty on Sunday
More on SunLive...