Creating empathy in our community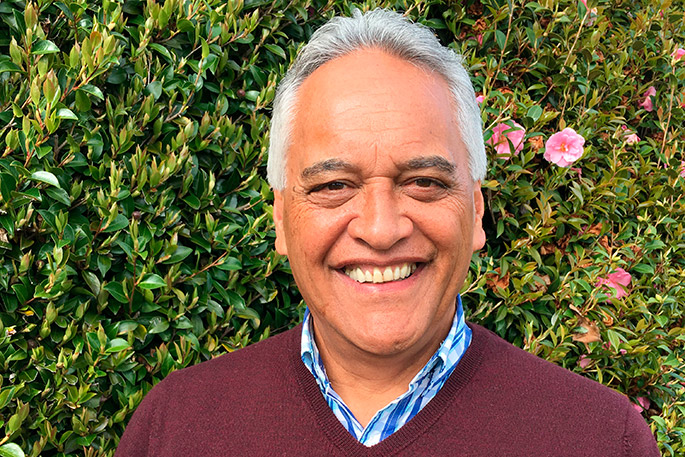 Empathy isn't something that everyone feels straight away, but it can come over time.
New Tauranga Moana Restorative Justice Trust general manager George Te Ati Ririnui says he is privileged to take on the challenge of providing safer homes and peaceful communities for nga tamariki.
Originally from Tauranga, George was appointed general manager on September 24 after managing the Waikato/ Hauraki Youth Justice teams with the Ministry for Children for the past 10 years.
Prior to this, George held various practitioner and management positions with the government and community sector that began in 1985, with the role of child protection social worker with the Department of Social Welfare in the Tauranga office.
He is of Ngati Ranginui and Ngaiterangi decent, affiliated to Hairini and Maungatapu Marae. Through his wife Sherly Bidois Ririnui, he also has a special afflication with Potuterangi Marae and the whanau of Pirirakau hapu.
"I'm back after quite some time," says George, "so some of my role at the moment is renewing old acquaintances and finding new people in certain services.
"The number of services and options that are available to families now is hugely significant, and some of them are even funded, but that's coupled with the need for these services, which is significant too."
TMRJT is a registered charity governed by a voluntary board made up of people with a strong range of skills and different perspectives.
The trust holds restorative conferences involving offenders and their victims, guided by the principles of victim empathy, restoring the harm and facilitating changes in behaviour.
George says their aim is to create pathways for people to feel self-empowerment and discover other ways of seeing and understanding, without becoming hostile and violent.
"The issues come down to relationships, safe homes and safe communities," says George, "and the solutions lie within communities and families to solve their own problems.
"The Trust is founded on the same principles that have been used for centuries - that confronting offenders with the effects that their negative behaviours have on victims and their families forces them, for the first time if not the only time, to feel empathy."
George says it's great to see services like Tauranga Moana Restorative Justice Trust supported more by the government and community.
"More than anything, it's about teaming up with the community government sector," he says, "and I think it now acknowledges that it can't solve this problem on its own."
More on SunLive...