Police remind boaties to notify them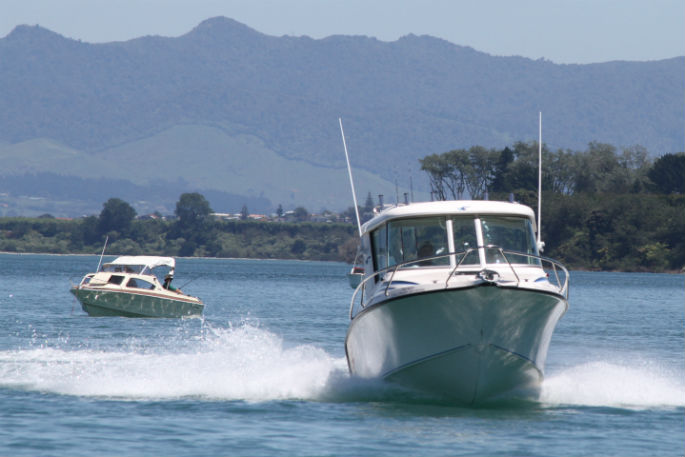 Police want to remind people using vessels on the water that they need to alert them if they get into trouble.
At around 6.30pm last night, police in Nelson received a report that there was an overturned boat in the water near Cable Bay.
The person who rang emergency services reported earlier seeing two people fishing in the boat.
A police spokesperson says emergency services had grave concerns for the safety of the people on board and swiftly began a search and rescue operation to try and locate them.
"A helicopter was deployed, along with Coastguard, Surf Rescue teams and Search and Rescue staff."
"As well as this, police begun making enquiries with potential owners of the boat and a vehicle found nearby."
Police also put a Facebook appeal out for any information people might have about the boat.
Around two hours later, police were contacted by the two men who had been on the boat saying they were safe and well.
The men had come across the Facebook message and that prompted them to ring police.
They reported the boat had become submerged and they had swum ashore on nearby Pepin Island. From there they rung acquaintances to help them get home.
"We were worried these men could have been in serious trouble so it was a real relief to get their call and hear they were ok," says Senior Sergeant Stu Koefoed.
"The pair had had got a lot of the rules of boating safety right, they were carrying their phones in a dry bag and they were wearing lifejackets which is fantastic."
"But we'd just like to remind people using vessels on the water to please notify us right away if you get into any kind of trouble."
"We take every report such as this incredibly seriously and if we had been contacted by the men earlier, we wouldn't have had to launch a full scale search and take resources away from other areas."
"We're here to help, so any time you're in trouble, please call 111 right away."
More on SunLive...