3D mural unveiled in Downtown Tauranga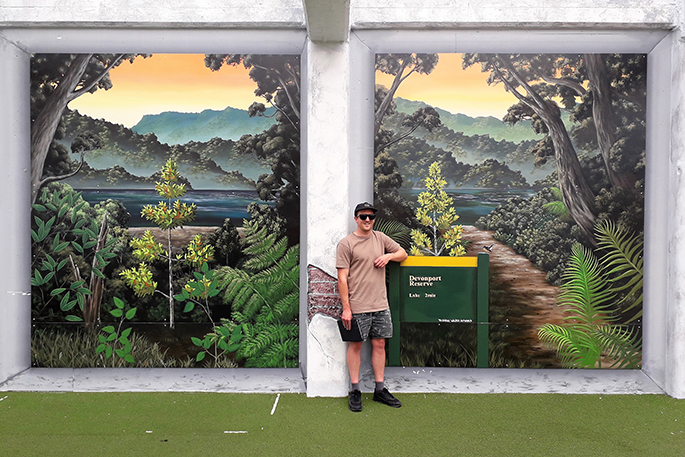 A dynamic 3D mural depicting natural landscapes and featuring a giant weta has been unveiled on the walls of the Pop Up Park on Devonport Road as the latest large scale outdoor mural for the city centre.
Commissioned by Mainstreet Downtown Tauranga in collaboration with Tauranga City Council, the huge four panel mural is by nationally renowned local artist Shane Walker.
Downtown Tauranga spokesperson Millie Newitt says it's a fantastic addition to the city centre art experience.
"In cities across the world large scale artworks have a place in creating unique experiences and in beautifying spaces and Tauranga now has such a wealth of these large-scale artworks."
"It is exciting to add another piece to pour landscape that we hope will be enjoyed by many."
With the paint sponsored by Resene, Shane has created the four panel mural over the past few months as part of a project to rejuvenate the Pop-Up Park.
"The Pop-Up Park was created some years ago as a temporary installation. This new large-scale mural artwork will breathe new life into the space and create another stop on what is now quite an extensive mural art-walk around our city centre," says Millie.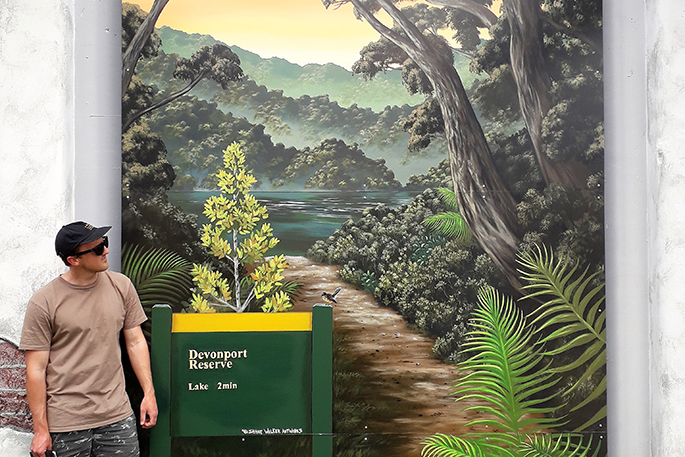 Millie says the mural has been created as a dynamic backdrop for photos too.
"We expect, like the wings mural on The Strand and the love seat mural on Willow Street, that this will become a great photo spot too. The mural creates a dynamic and very realistic looking 3D natural landscape photo backdrop!"
Millie says the wings mural, love seat mural and now this mural were all created as part of a series of 'love notes' to the city by Mainstreet Downtown Tauranga.
"We do a diverse range of work to contribute to the revitalisation of our city centre and the love note series is one small way that we can add colour and life to our city centre."
"Art is a powerful communicator and vital part of our city centre landscape. It has been such a privilege to work with such an amazing talent as Shane Walker on this project. We are privileged to have such talent here and honoured that he could create something like this for all to enjoy."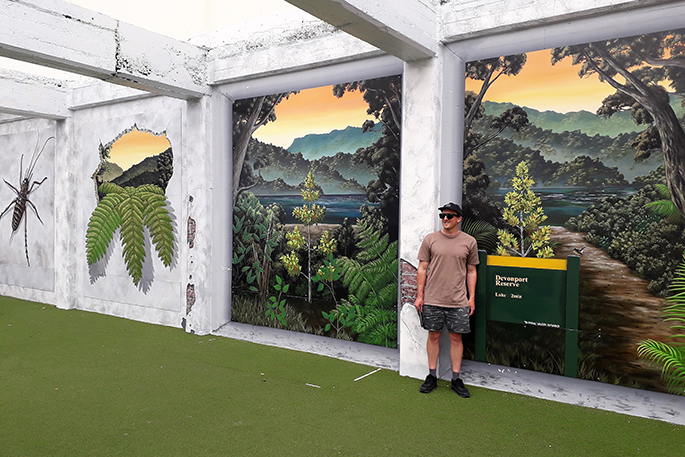 More on SunLive...