'A bag is a breeze'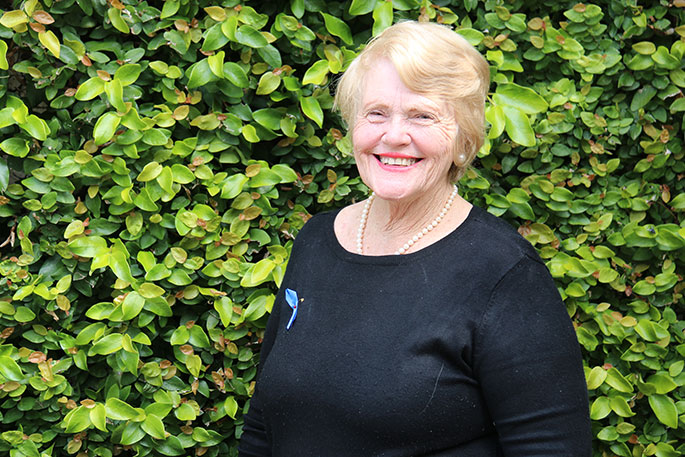 It's not really a subject you'd want to bring up at the dinner table, but Diane Cheyne believes it needs to be said.
Tauranga resident Diane is one of around 7500 New Zealanders, and approximately 500 people in the Bay of Plenty, living with an ostomy – a surgical opening that allows people to release waste from their bodies into a small pouch.
Although the recovery process is generally quite seamless, it comes with a lot of worry and embarrassment.
"People don't like to think that they will poo in a bag for the rest of their life," says Diane, the president of the WBOP Ostomy Society. "In fact, some people would rather die than have a bag.
"Having a bag is life changing. It can make you feel isolated, and when you look down and see this rose bud sticking out of your tummy, it can be hard to wrap your head around it. But it's not the end of your life."
Diane was diagnosed with rectal cancer in 2010. While undergoing chemo and radiation, the tumour, originally 15cm in size, was reduced and removed and a stoma was put in its place.
The stoma was in situ for nine months, then two years later, the surgery was reversed.
"They like to reverse them because a lot of people don't need a bag anymore or choose not to have one," says Diane. "But it's not always an instant fix.
"Some people think when they have a reversal that their bowel will work normally again, but it takes about six-to-nine months of diarrhoea and constantly going to the toilet around 23 times a day before it can come right."
For Diane this wasn't the case. In 2016 she found her bowel still wasn't functioning correctly, and she asked for ostomy surgery again where a permanent pouch was fitted.
She says it was hard to get a stoma again, but it was something that needed be done.
"I think I coped with it better than others would because I have such a positive attitude," says Diane.
"My philosophy is if you can get your head around it, your body will follow, and I went into the process with that kind of thinking."
There's nothing much that Diane can't do now. She still dances and gardens and is involved in various activities in the community.
"You can't do heavy lifting," she admits, "that's a bit of a no-no. But other than that there's nothing much else you can't do."
For more information or advice on ostomy, contact the WBOP Ostomy Society via: ostomybop@gmail.com or visit: ostomybop.weebly.com
More on SunLive...