Road closures and delays for Tauranga motorists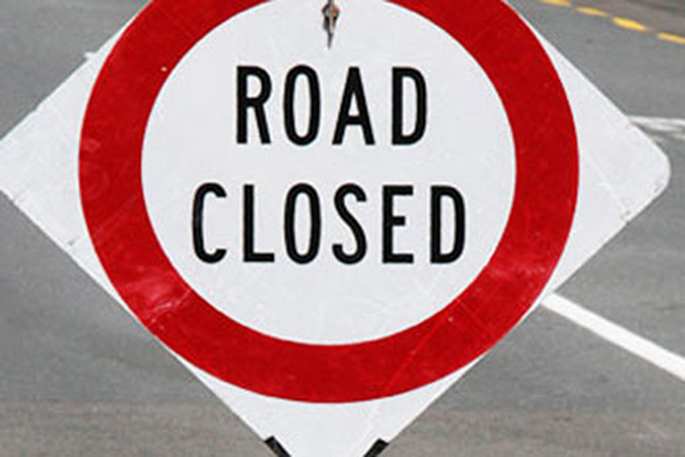 Tauranga motorists can expect a number of delays city wide as the region gets prepared for a weekend of activity.
Mitre 10 Cup reaches the Tauranga Domain today, as Bay of Plenty teams Volcanix and Steamers face off their rivals.
Road closures will be in place in the Domain's surrounding area with Cameron Road from Brown Street to Wharf Street closed from 11am to 5.30pm today.
Delays are also expected near SH29 on the Takitimu Drive Toll Road as pavement testing takes place.
NZTA advises the work will take place October 13 -15 between 9am to 4pm.
"A temporary speed limit will be in place. Please use caution driving through this site and expect minor delays."
Ongoing CBD closures
In addition Hamilton Street and Harington Street remain closed to all through traffic outside the Harington Street carpark building construction site.
Access to and from Harrington House basement parking will be from Willow Street only, while access to and from Quest Apartments will only be off Durham Street.
Pedestrian access on the library side of Hamilton Street will be maintained at all times and vehicle access will remain to the library carpark, Harrington House and Citizens Advice Bureau.
The closure will remain in place for about 14 months while the new Harington Street parking building and bike hub is being constructed. Be aware of a significant increase in truck movements out of Hamilton Street.
Spring Street (from Cameron Road to Durham Street) will also remain closed to through traffic at the Spring Street/Durham Street intersection as the underground services are renewed and the streetscape surfacing is completed.
Access to the Spring Street section between Cameron Road and Durham Street will be available from Cameron Road only during this time.
Durham Street remains a one-way street from Spring Street to Elizabeth Street. Please respect the signage and directions of the traffic controllers on site for everyone's safety. All businesses on Durham Street are open as usual.
Excavation work and retaining wall construction has also begun on Durham Lane meaning parking in this area and public access is limited.
Beyond the city centre
Roading and safety improvements are due to commence next week at Windermere Drive and Lagoon Place.
A new roundabout is to be installed at Lagoon Place intersection and there will be improvements to the bus bay outside Toi Ohmai Campus. Works are due for completion in November.
Roading improvements are also underway on Oropi Road between Phillips Drive and Pukemapu Road.
Please drive carefully through the works area. A 30kph speed restriction is in place. Works are due for completion by the end of December, weather permitting.
Repair work has also been delayed on Kairua Road between Welcome Bay Road and SH2 as a result of unforeseen matters.
Its anticipated work will recommence mid to end of October. Works are due for completion end of November, weather permitting.
Construction of the SH36 pedestrian overbridge started last week near the Takitimu Drive/Taurikura Drive roundabout.
Motorists are asked to drive carefully through this area as it is under traffic management control with temporary speed limits.
Work on the construction of the crane pad is due to commence at the end of this week.
Roading improvement works are also underway on the 'S' bend at Taupo Avenue/Marlin Street intersection.
This work includes kerb and channel replacement, footpath and carriageway widening. Works are expected to be completed in October. Please be aware of truck and machinery movement.
Significant traffic safety and streetscape improvements are ongoing at Greerton Village.
Works will last until December. Every effort is being made to keep traffic and parking disruption to a minimum. There will be overnight closures along Cameron Road between Cornwall Street and Chadwick Road.
A through-road on Kennedy Road (between Pyes Pa Road and Mortlake Heights) is also closed to the public due to major upgrading works. The works are due for completion in November.
Similarly, works are ongoing at the Mortlake Heights extension (formerly part of Kennedy Road).
This involves upgrading of the road in preparation for the opening of a new primary school. Construction works are due for completion in November.
Pyes Pa Road (Kennedy Road intersection) is also part of this, with an intersection upgrade and construction of a shared pathway project due for completion in November.
Night works are also programmed for the next two weeks at Moffat Road/Beaumaris Boulevard to expedite pavement works through the intersection.
Speed will be reduced to 30kph through the work site with lane closures at times. We anticipate works to be completed by end of October, weather permitting.
Construction sites
Sites to watch for:
• 119 Devonport Road – Farmers building corner of Devonport Road and Elizabeth Street

• 2 Domain Road – corner Papamoa Beach Road, Domain Road and Percy Road

• Matai Street – between Maunganui Road and Miro Street

• 227 and 297 Maunganui Road – be aware of truck movements off Bounty Lane during demolition and construction

• 123 Maunganui Road – Shadelands Lane will be used as the main construction delivery route during the development of Phoenix Park and the adjacent building at 113 Maunganui Road until December 2018. At times, Shadelands Lane will be under traffic management (stop go) to allow for safe truck movement and access to the May Street car park will be affected.

• 6 Cliff Road – Park Street between Willow Street and Cliff Road has been reduced to one lane. A section of Cliff Road next to the Monmouth Redoubt has also been closed for the duration of the works.

• Cnr Norris Street/10th Avenue – construction at Metlifecare Resthome

• 51 The Strand – between Harington Street and Hamilton Street. Lane closure with road closures at times.

• 71 Devonport Road – be aware of truck movements
More on SunLive...