Improved safety needed in forestry sector - MPs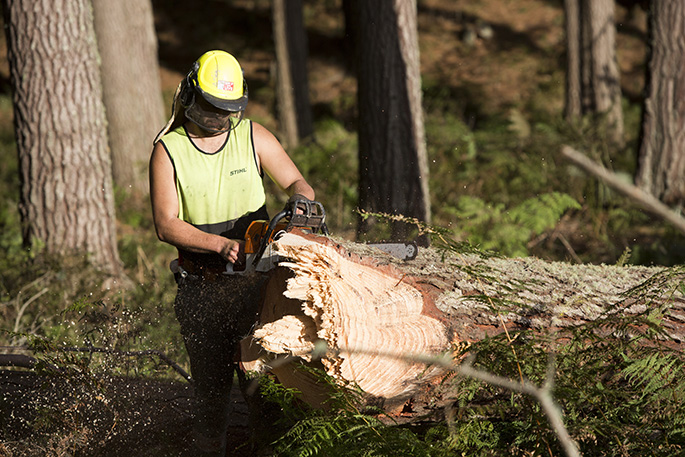 Politicians have responded with shock to revelations from forestry and wood processing workers at a symposium on the future of work in the industry.
FIRST Union's Forestry & Wood Processors Symposium 2018 was attended by Union members, delegates and officials, Green Party leader Marama Davidson and Labour list MP in Tauranga Jan Tinetti.
The symposium also hosted a panel of industry leaders including WPMA's Dr. Jon Tanner, Refining NZ Chief Executive Mike Fuge, Professor Göran Roos from Intellectual Capital Services and Greenpeace Executive Director Dr Russel Norman.
Workers told the panels they felt an increase in fatalities in the industry is due to a combination of issues deriving from the competitive contracting models used in forest.
They cited decreases in training programmes and an increased pressure to work longer hours and to produce products faster.
FIRST Union Divisional Secretary Jared Abbott, who hosted the event, says suggestions from workers and union delegates made to the panel included several features.
"Workers who had been introduced to the industry through decent jobs in silviculture decades ago were concerned that work conditions around pay and safety had got so bad the sector can only attract migrant workers to fulfil the needs.
"Workers and officials also voiced the need for the Learners Advisory Group (previously part of the Tertiary Education Commission) to be reinstated to ensure workers have better representation in the training process that includes health and safety."
MPs were shocked to hear about how the fragmentation and privatisation of business in the forestry sector has contributed to a lowering of wages, work conditions and wellbeing of workers in the industry.
They were concerned to hear processes implemented in an attempt to reintroduce more safety measures has only created more red-tape for forestry workers to implement, yet the fatalities continue.
Mr Abbott says workers remain angry and it's clear large-scale change is needed.
"The reaction from the panel from workers who're visibly frustrated has given us renewed hope that workers on the ground will be listened to. It's clear the hands-off approach doesn't work and recent attempts to reinstall more safety measures didn't fix fundamental problems caused by the insecurity of work due to sub-contracting.
"Workers and groups of workers need to be relieved of the competitive measures that are driving the unsafe behaviour and lack of worker engagement in health and safety initiatives for real change to happen."
More on SunLive...