New drug to benefit residents with rare cancer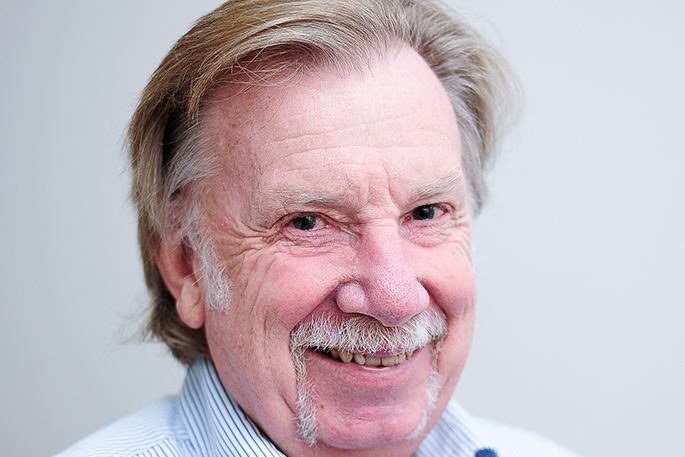 Bay of Plenty residents living with a rare form of cancer, where a chromosomal rearrangement causes the disease to mutate and spread throughout the body, are set to benefit from the Medsafe registration of a new medicine.
According to the latest annual figures from the Ministry of Health 142 Bay of Plenty residents were diagnosed with lung cancer, which represents around seven percent of all Kiwis diagnosed with this disease.
The data also shows that lung cancer makes up 10 percent of all new cancer cases in Bay of Plenty.
Non-small cell lung cancer is the most common form of the disease and makes up about 85 percent of all lung cancers.
An estimated four-five percent of people with NSCLC or, two out of every 100,000 Kiwis, have a change in the anaplastic lymphoma kinase gene. This type of lung cancer is called ALK positive non-small cell lung cancer and can result in an abnormal protein causing the cancer to grow and spread to other parts of the body.
Unlike other forms of lung cancer, ALK+ NSCLC is most commonly diagnosed in people with a light or non-smoking history. Women are also more likely to be diagnosed with this form of the disease than men.
Lung cancer patients with the ALK gene rearrangement also tend to be younger than most other NSCLC patients, with a median age of approximately 52.
Philip Hope, CEO of Lung Foundation New Zealand says lung cancer kills five Kiwis every day in New Zealand, which is more than four times the national road toll.
"For far too long lung cancer has been a silent and hidden disease. It's crucial for people to understand the risk factors, recognise the symptoms and get their lungs checked without delay."
"Lung cancer symptoms can include a persistent, unexplained cough, chest pain, shortness of breath, noisy breathing coughing blood, excess phlegm and weight loss."
"The earlier the detection, the more treatment options there are," he says.
Philip says the treatment pathway for lung cancer is informed by molecular testing which can establish whether a patient is suited to one of the number of targeted therapies or immunotherapy.
Philip further adds that currently Kiwis do not have the same access to innovative treatments like targeted therapies and immunotherapy as lung cancer patients in the majority of OECD countries - unless they fund it themselves.
"In New Zealand we don't reimburse the same number of innovative treatments as Australia, so chemotherapy is still the standard treatment for patients with advanced lung cancer in New Zealand, which can be considered an inferior treatment."
"We know that more than 7,300 people have donated money to help a friend or colleague with lung cancer fund treatment," says Philip.
"Patients are desperate, they are telling us they want to live longer, to have more time with their families and not be stigmatised or disadvantaged."
"They also want to have input with the reimbursement process, to see transparency with how individual treatments are evaluated and to have access to treatments that are readily available in other countries, when they need them," says Hope.
Associate Professor Chris Atkinson and medical director of the Lung Foundation NZ says the first step in addressing lung cancer is to acknowledge that the disease kills more Kiwis than any other cancer.
"There are a multiplicity of drugs available to treat lung cancer, other than chemotherapy but we just don't have them available to New Zealanders unless they fund their own treatment and its exacerbating an inequity. It also introduces a new toxicity of lung cancer care - financial toxicity."
"For Maori and Pasifika people the inequity is greater in lung cancer than any other cancer, as they present late and therefore have fewer options and the chance of them self-funding is basically zero," he says.
Philip says registration by Medsafe of a new medicine alectanib (Alecensa) which is a third generation tyrosine kinase inhibitor, is welcome news and an important step in the right direction.
Trial data of Alecensa has shown it to stop patients' lung cancer progressing for a median time of almost three years which is more than three times longer than the previous standard of care for patients with ALK+ NSCLC, crizotinib. The new medicine has also shown a complete or partial response in 83 percent of patients and decrease the risk of progression or death by 53 percent.
Unlike current treatments, Alecensa is also able to penetrate the blood-brain barrier, which is important as this type of cancer can spread to the brain if left untreated.
More on SunLive...