Driver absconds from power pole crash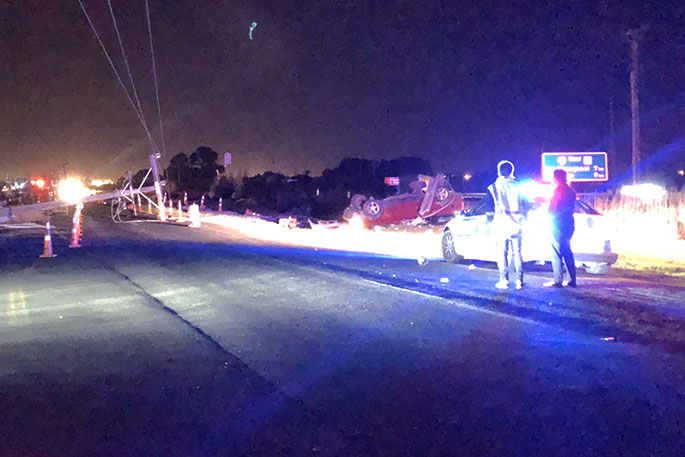 Truman Lane is closed this morning after a crash which caused multiple power poles to come down on the road.
Emergency services were called to the crash just after 10pm on Wednesday.
A police spokesperson says a car crashed into a power pole and when police arrived at the scene, the driver was not there.
"Multiple power poles were damaged and the road remains closed this morning."
Police say enquiries are ongoing.
Communication advisor from Tauranga city council, Viktoria Ermes says the Te Maunga transfer station is currently open.
"We're working with Powerco to restore power, it is not affecting operations at the moment. The transfer station can be accessed from the stadium end of Truman Lane but not from the Sandhurst end."
"If the transfer station needs to be closed, we'll advise the public."
A spokesperson from Baypark Arena says they are still open for business and the backup generators have kicked in.
According to the Powerco website, power remains out to 27 properties in the area.
Contractors are working to restore the supply and hope to have power returned by 5.30pm.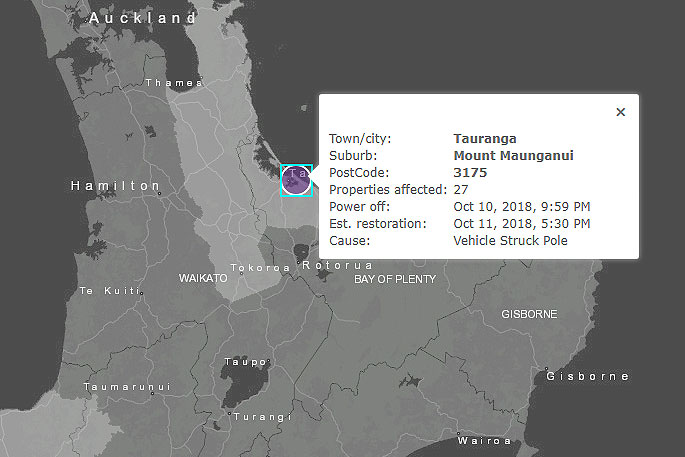 More on SunLive...