Community support high for glass recycling - TCC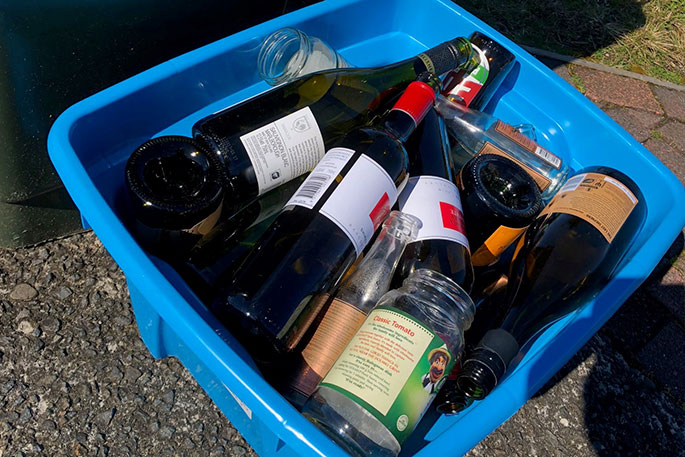 A week into Tauranga's new rates-funded glass recycling collection, and the community has shown their support for the initiative, says the Tauranga City Council.
During the first week, more than 50 per cent of households in the collection areas had placed their blue glass recycling crate out to be collected.
"Of the crates put out in the first week of the new service, approximately 98 percent were emptied. I think we should all be very proud of that number, which shows the community understands how the service works, and is very keen to do the right thing and recycle their glass," says Tauranga City Council Environment Committee Chair Steve Morris.
By the end of the first week of the new service, council's contractor Smart Environmental has collected over 13,000 crates containing more than 70 tonnes of glass.
Of these, only 272 crates have not been emptied. This has been for a number of reasons, but mainly being overfilled with glass.
"We do expect this to settle over the coming weeks as residents clear any glass they have had stored at their property," says Steve.
A fortnightly glass collection in the size crate provided is the same as that which most other New Zealand councils provide.
Some households may produce more glass and they are able to purchase an extra crate that can be used fortnightly, or they can take excess glass to a transfer station to be recycled for free.

For those residents still waiting to have their first turn this coming week, the council recommends they check the brochure that came with the crate (it was taped to the bottom of the crate that was delivered) or visit the Council website, which have all the information about what can, and can't, be recycled in the crates.
Everyone is encouraged to read these so they know what to do.

"Currently, nearly 70 per cent of the kerbside waste our residents send to landfill could actually be recycled or composted instead. It is great to see so many people in the community support this new initiative and an important step for improving environmental outcomes in Tauranga," says Steve.

For more information about the new glass collection service, visit www.tauranga.govt.nz/glass


More on SunLive...